El libro "Marilyn Monroe: My little secret told by Jane Lawrence", de Terry Jerris, revela detalles sexuales desconocidos de la actriz
Norma Jeane Mortenson, el verdadero nombre de Marilyn Monroe, ha pasado a la historia por su legado artístico, pero también por muchos aspectos de su vida privada. Norma creció en casas de acogida, en alguna de las cuales se cree que pudo sufrir abusos de algún tipo. Estaba trabajando en una fábrica cuando un fotógrafo descubrió su fotogenia y su potencial como modelo. El resto es historia.
¿Pero qué pasa con su orientación sexual? Porque se conoce a Marilyn Monroe por sus affaires con hombres poderosos y muy famosos. Se casó en tres ocasiones (con James Dougherty, Joe DiMaggio y Arthur Miller). Tuvo amoríos con Elia Kazan, Marlon Brando, Elvis Presley, Tony Curtis, Frank Sinatra o John F. Kennedy. Sin embargo, a pesar de este currículum tan hetero, una reciente biografía de la actriz, ha revelado que a la rubia más famosa del mundo, también le gustaban las chicas. Salir del armario en el Hollywood dorado no era una opción.
El libro "Marilyn Monroe: My little secret told by Jane Lawrence", del escritor neoyorquino Terry Jerris, revela detalles sexuales desconocidos de la diva que se rebeló ante los tabúes típicos del patriarcado de esa época. Según la biografía de Terry Jerrys, la diva de los 50 era bisexual y mantuvo relaciones con varias de las actrices de su época.
Las amantes femeninas de Marilyn Monroe
En el libro, el autor asegura que Monroe llegó a tener encuentros lésbicos con varias mujeres a lo largo de su vida, incluyendo a celebridades como Elizabeth Taylor y Joan Crawford. Aparentemente, también se vieron involucradas Marlene Dietrich, Judy Garland, Greta Garbor y Jaqueline Kennedy.
Según Jerris, fueron decenas de mujeres las que pasaron por la cama de Monroe. Una de las que se animó a hablar fue su coach personal, Natasha Lytess, a quien la diva despidió en 1954. "La verdad es que mi vida y mis sentimientos estaban en sus manos. Yo era la mayor, la maestra, pero ella conocía la profundidad de mi apego y explotó esos sentimientos como solo una persona hermosa y joven puede", confesó.
La propia Brigitte Bardot ha confesado que Marilyn la sedujo en una ocasión.
Jane Lawrence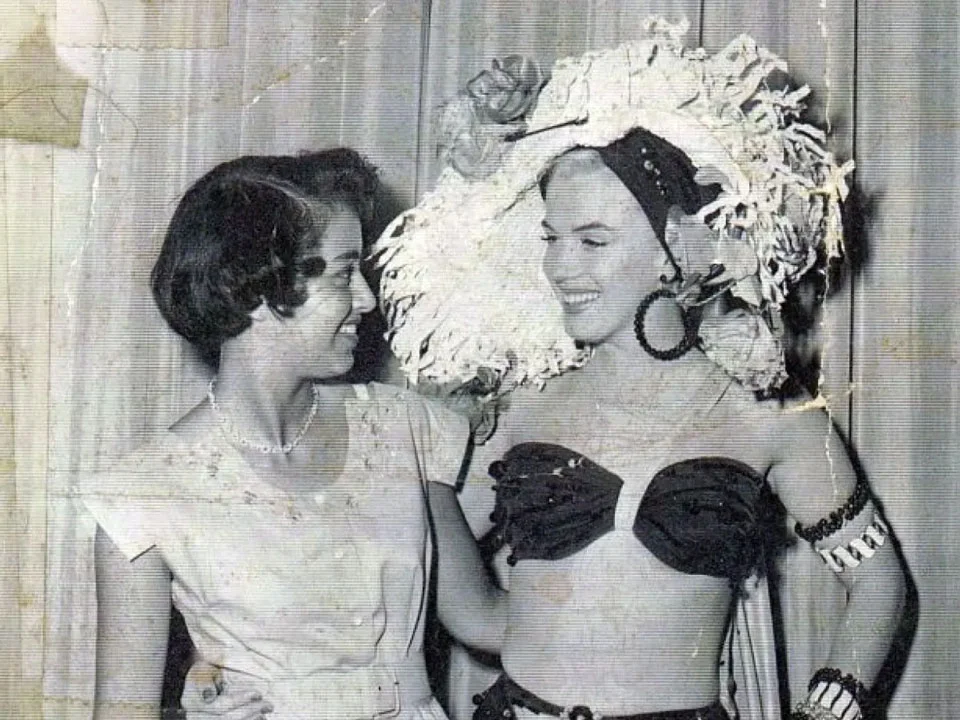 Cuando se conocieron, Lawrence tenía solo 16 años y era fiel seguidora de la actriz. De hecho, dirigía su club de fans, lo que la llevó a conocerla en una ocasión. Le confesó entonces que sentía algo más que "una cercanía al uso por las mujeres", y que le torturaba su homosexualidad. Monroe le aseguró que ella sentía lo mismo y que "el amor es el amor, nada más importa". Según relata Lawrence, la chispa surgió entre ellas.
En una entrevista, Jane habló sobre la primera vez que tuvieron relaciones: "Recuerdo nuestro primer encuentro como un sueño. Mi corazón empezó a latir frenéticamente mientras rozaba mis muslos, y luego se acercó a mis labios y me dio un largo beso".
"Marilyn era un espíritu libre, una persona abierta y alegre sin prejuicios sociales que no tuvo temor alguno sobre su sexualidad", afirmó Lawrence, y añadió que su relación con la actriz la cambió para siempre.
La relación se rompió, pero mantuvieron una amistad que duró hasta la muerte de Marilyn. De hecho, poco antes de su fallecimiento, Jane la invitó a pasar unos días con ella en Coronado (San Diego), preocupada por su adicción al alcohol y las drogas. Monroe rechazó la oferta, y una semana después se anunció su muerte.
Elizabeth Taylor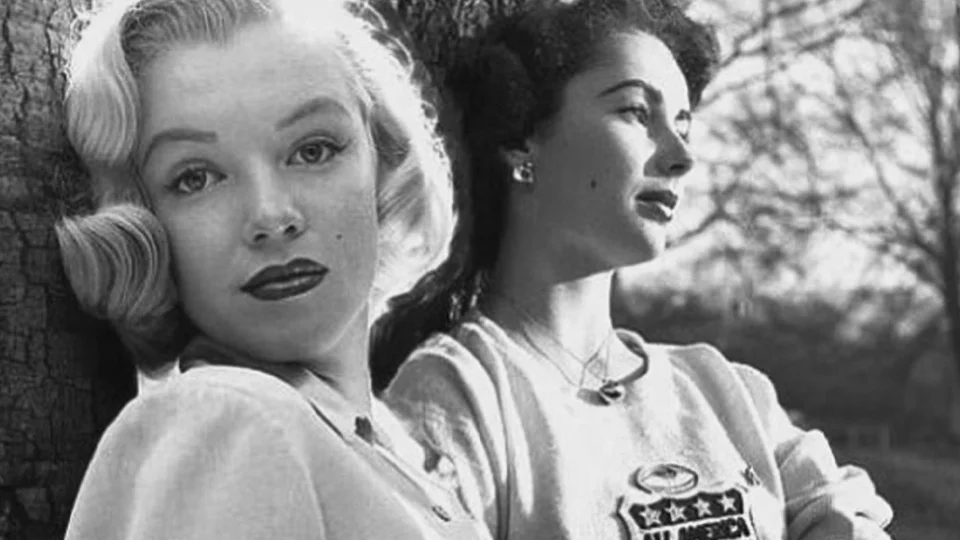 La prensa de la época inventó una rivalidad entre los dos iconos del momento, pero Marilyn y Elizabeth nunca se llevaron mal. De hecho, el fotógrafo de Monroe, Lawrence Schiller, aseguró en su libro «Marilyn & Me» que la actriz sentía una gran admiración por su coetánea.
Se rumoreó que su relación era algo más que una simple admiración. Ambas se conocieron en un concierto de Frank Sinatra en el Sands Hotel de Las Vegas y, al parecer, quedaron ensimismadas la una de la otra.
Según el Daily Mail, Elizabeth Taylor escribió en su diario personal sobre su encuentro con Marilyn: "Su toque era eléctrico. Quería ver hasta dónde podía llegar esa perra, pero ella tuvo que hacer todo el trabajo".
Joan Crawford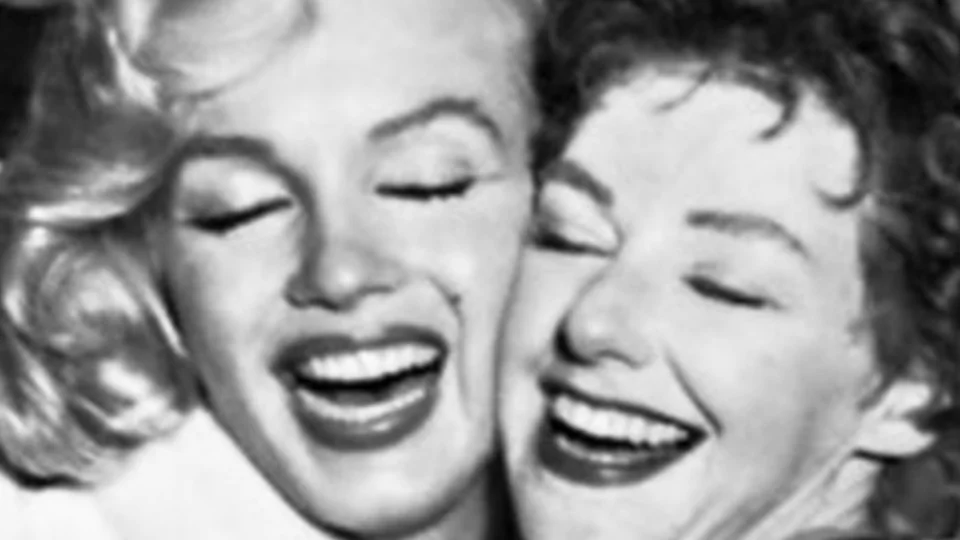 La prensa también señalaba a Marilyn y la actriz Joan Crawford como rivales, pero en la realidad ocurría todo lo contrario.
Joan Crawford pertenecía al llamado "Círculo de costura", un grupo de mujeres homosexuales y bisexuales de Hollywood. En este círculo, las mujeres se reunían con el pretexto de bordar, pero era una mera excusa para conocerse. El nombre del 'club' se lo inventó la actriz rusa Alla Nazimova, amante de Dorothy Wilde (sobrina del escritor).
Allí, Crawford conoció a Marilyn Monroe, con la que mantuvo una relación totalmente casual.
Según el National Enquirer, Monroe le contó a su psicólogo Ralph Greenson sus encuentros con Crawford. En una ocasión, le dijo: "Fuimos al cuarto de Joan. Ella tuvo un orgasmo masivo y chilló como una maníaca. La siguiente vez que la encontré, ella quería otro round, pero yo la rechacé".
Cuando Monroe rechazó a Joan, esta actriz le guardó un resentimiento que no disminuyó por el resto de la vida de Marilyn.
Natasha Lyttes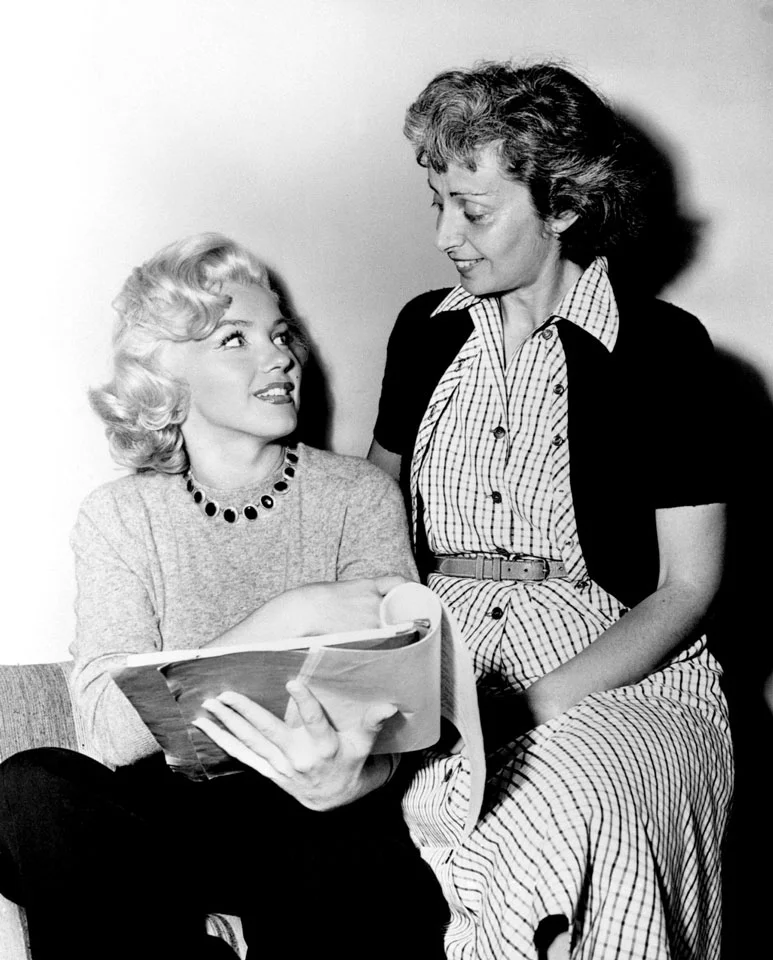 Lyttes fue maestra de interpretación de Marilyn Monroe. Se conocieron en 1948, cuando la artista firmó un contrato de seis meses con Columbia Pictures, con quienes también trabajaba Lyttes en la producción de «Ladies of the Chorus«, película que protagonizó Monroe.
Marilyn y Natasha vivieron juntas en West Hollywood, supuestamente para que la actriz se preparase su papel en la película «Don't Bother to Knock«. Marilyn le regaló a su mentora un abrigo de piel y un vehículo, y la vinculó a la nómina de 20th Century Fox.
Sin embargo, la diva despidió a Natasha en 1954. Esta confesó más tarde que su vida y sus sentimientos estaban en manos de Marilyn. "Yo era la mayor, la maestra, pero ella conocía la profundidad de mi apego y explotó esos sentimientos como solo una persona hermosa y joven puede", aseguró.