«Jesucristo era un drag king con deseos queer» afirma el Dr. Tat-siong Benny Liew, profesor de teología de la Universidad The Holly Cross de Worcester
GAYLES.TV.– El doctor en teología de la Universidad The Holly Cross de Worcester Tat-siong Benny Liew tiene revolucionado el campus. Su nueva teoría sobre la identidad y la orientación sexual de Jesucristo a muchos les parece bizarra, y a otros blasfema. Pero lo cierto es que sus argumentos están basados en el Evangelio según San Juan.
Este verso de Juan 14:6 «Nadie llega al padre, sino por mí» es interpretado por Liew como una manera de conectar con los hombres para mantener relaciones con ellos y llegar a Dios. En su teoría defiende que además de Rey de Israel y de los Judíos Jesucristo era un drag King con deseos queer.
Además interpreta la crucificción que se muestra en la pasión como una relación homosexual entre padre e hijo ya que argumenta ques cuando el cuerpo de Jesús está siendo penetrado, sus pensamientos son para su padre. Así que deduce que su experiencia en la pasión es una relación sexual ¿masoquista? con su padre. "Estoy sugiriendo que las referencias constantes que hace Juan sobre Jesús al querer agua, derramar agua y dando agua hablan de la indeterminación de género que tenía Jesús y, por lo tanto, de su travestismo y otros deseos", explica el profesor.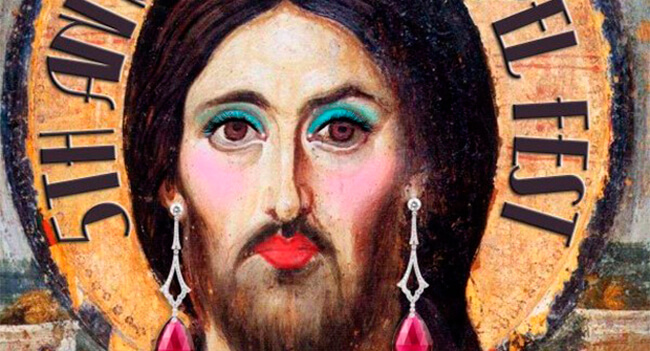 GAYLES.TV
Televisión Online