Monasterio reminds Ayuso that his absolute majority gives him «free hands«
The spokeswoman for Vox in the Assembly of Madrid, Rocío Monasterio, has urged the president of the Community of Madrid, Isabel Díaz Ayuso, to repeal the laws LGTBI regional governments and to lower taxes in the first meeting held by the leaders in this legislature.
«It has been a cordial meeting in which from Vox We have said a little about the topics that matter most to us", has explained Monastery after the round of contacts that serves as the starting signal for parliamentary activity that begins this Thursday with the first plenary session after the summer.
Monastery He has synthesized his party's concerns into three axes: reducing taxes, tackling the housing problem and working on education, where he has framed the elimination of the «gender ideology« of the curricular contents.
Delete rights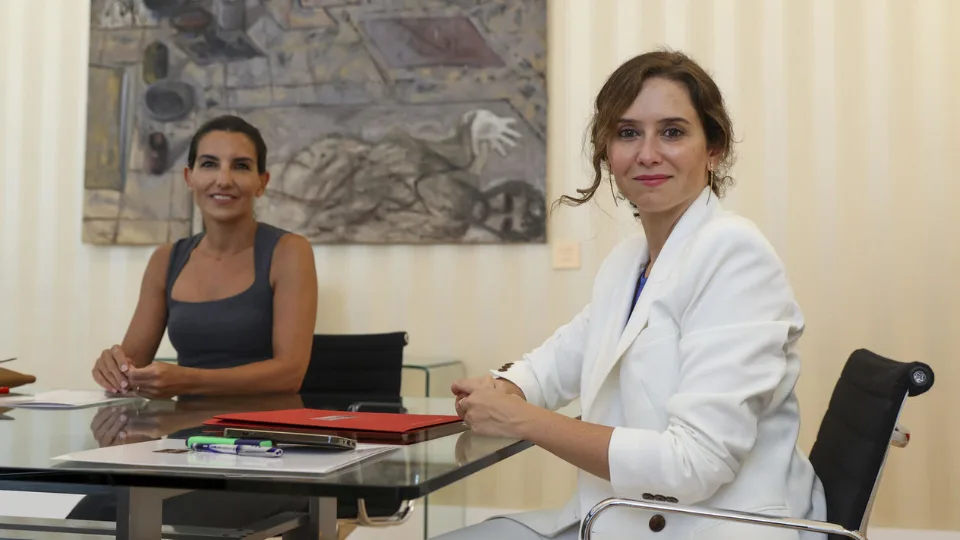 La repeal of the LGTBI and Trans laws of the Community of Madrid It was already one of the main complaints of Vox to Community, before what Ayuso He noted that they would be reviewed. For Monastery This would not be enough, he stressed this Monday, since he understands that they should be eliminated because they start from the «self determination«, which causes a «very serious problem"by putting the will first"about everything else«.
According to the spokesperson for Vox from the Autonomous government He has been informed that they have been working on these texts for some time but they have not indicated any horizon for these changes to be voted on in the Assembly of Madrid.
«How are we going to criticize the Government of Spain If we have laws that force gender indoctrination in schools?", He has launched Rocío Monasterio, who welcomes the revision of school textbooks and considers that «take out the ideology» of the classrooms should also include questions such as «la 2030 Agenda«.