Calvin Klein shows the reality of new families in its Mother's Day campaign making Roberto Bete's pregnancy visible
In the framework of the celebration of Mother's day, underwear brand Calvin Klein has managed to become a trend by showing in its new campaign Robert Bete, a pregnant trans man. «We can reproduce biologically or from the heart... Our role is to love and be loved«says the slogan of the campaign.
Bete He is an entrepreneur and became known for his participation in the reality show Netflix Date to Date: Brazil. In the photos, she wears men's underwear and is with her partner, the Brazilian tattoo artist Erika Fernandes, who is also a trans person. Bete retains her female reproductive system and is in the last stages of her pregnancy..
New family models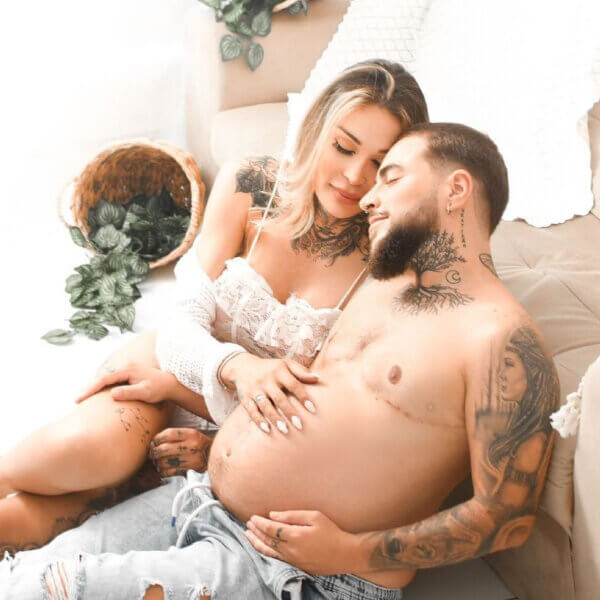 There are already several months in which the couple shares in their respective accounts of Instagram images since they received the news that they would start a family. They say that the new baby will be called Noah. Both have shown in networks their commitment to the trans struggle, making their lives visible.
Similarly, in the campaign there are also other stories of other mothers such as that of kylie wentzel, a South African mother, painter, who has several tattoos on her body and who allowed herself to be photographed next to her baby while wearing cotton underwear Calvin Klein.