Toñi Moreno grateful to Laura Pausini: "She suddenly took thirty kilos off me"
Toni Moreno has been very grateful for several years Laura Pausini and so he wanted to make it known in his last post of Instagram. They have almost met again five years after the singer mistakenly revealed the presenter's sexual orientation on a television program, something that was vox populi, but had never been confirmed. "We should have done this interview in a closet", he joked Laura Pausini after greeting Toñi Moreno with two kisses.
"That night he got my phone and apologized since he took an open secret for granted. At that time I was not aware of the scope that this anecdote was going to have in my life ", ensures Moreno. His recent reunion served to "Thank you, your ingenuity and naturalness helped me free myself from an absurd fear".
"He took thirty kilos off me at once. I never hid, but I was afraid of not being accepted -the usual-. Sometimes it's you, your own closet. Years later I have met the same teenager who won the Sanremo Festival at just 18 years old. With the same fears and the same illusion. That will be what makes us humble and not lose ourselves in egos, even though sometimes we think we are touching the stars. Thank you, Laura Pausini. Always in my heart", concludes.
Remember that the April 8th 2018, the singer attended the afternoon program of Telecinco where, in the middle of his interview, he asked matter-of-factly: "You like women, don't you?". At that moment the presenter remained silent before the murmurs and applause that awoke on the set, but she quickly got out of the way: "No, wait a minute, I'm going to get out of this mess. I don't like women, I like you"he replied ironically.
outing unconscious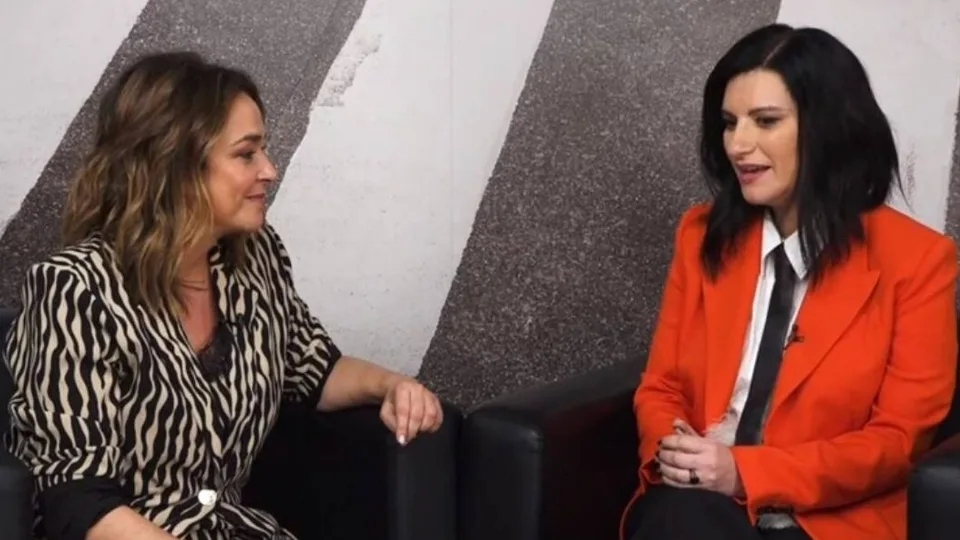 Toñi He later tried to downplay the matter: "I'm already seeing tomorrow's headlines. Laura Pausini takes Toñi Moreno out of the closet, but I dont care", assured the presenter. It was then that the singer apologized for being aware of what she had done: "Sorry I was wrong".
In the reunion last weekend, Moreno recalled his television history with the singer: "The last time we saw each other, we did an interview with you. Do you remember? ", He began by telling her Toni Moreno to the guest "Of course I remember", he answered covering his face with his hands. "A question I said: "You have everything I want: you have a beautiful girl, you sing very well, and I will never be able to sing well…'. And I went like this: 'Well, you can keep your husband.' And you, quite naturally, told me: 'Because of course, you like girls''.
What pausiniAfter letting out a nervous laugh, he replied: "Sure, because I thought it was known". "Of course it was known", assured the presenter, "it was an open secret. What happens is that I had never counted it. Suddenly you took it out. You pushed me out of the closet".
And while they both held hands, Toñi Told him: "I have to thank you. From that moment on, I felt much freer when doing interviews. And I'm not going to be able to sing well in life, I'm still a lesbian, but now I have a girl".