Burning banners and rainbow flags: 2.000 anti-LGBTIQ+ protesters end the Pride festival in Tbilisi, Georgia
Up to 2.000 protesters anti-LGBTIQ+ they broke into the Pride from the capital of Georgia, Tbilisi, fighting with the Police and destroying props, including rainbow flags and banners. So far no injuries have been reported.
Organizers accused authorities of actively colluding with protesters to disrupt the festival, but a government minister has stated that it was a difficult event to monitor, since it took place in an open area, near a lake.
"The protesters managed to find different ways to enter the event area, but we were able to evacuate the Pride participants and organizers."declared the Deputy Minister of the Interior, Alexander Darakhvelidze. "No one was injured during the incident and the Police are now taking steps to stabilize the situation.".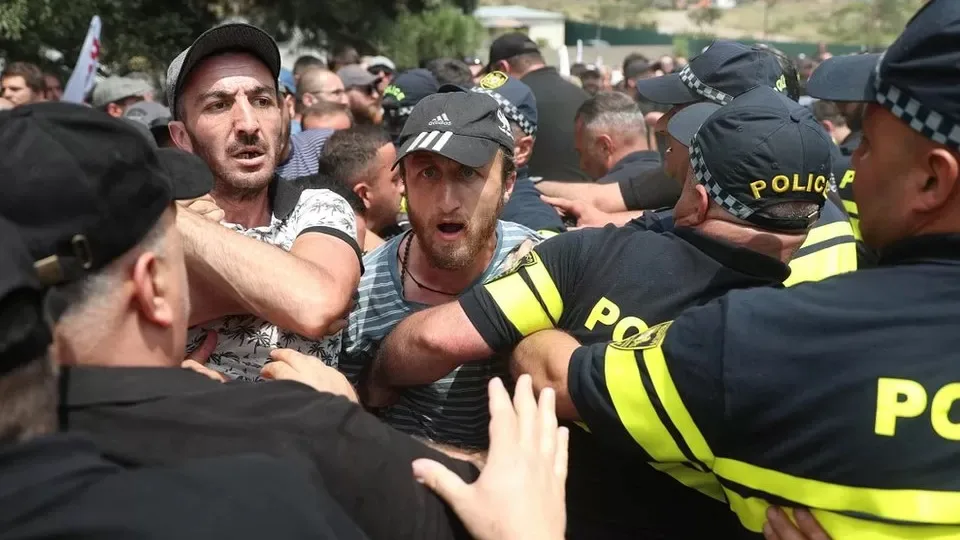 The director of Tbilisi Pride has confirmed that all the participants of the event have been transferred to a safe place, but has criticized the surveillance of the event authorities Pride.
Mariam Kvaratskhelia has pointed out that far-right groups publicly incited violence against activists LGTBIQ + in the days leading up to the Pride events and that the Police and the Ministry of the Interior they refused to investigate.
"I definitely believe that this (disruption) was a coordinated and pre-planned action between the government and radical groups… We believe that this operation was planned to sabotage Georgia's candidacy for the EU.", has manifested kvaratskhelia.
European Union background
However, the president of Georgia, Salome Zourabichvili, a frequent critic of the government, echoed the criticisms of the Police and said they had failed in their duty to uphold the right of people to assemble safely.
Georgia wants to join the union Europeanbut its ruler Georgian Dream Party has faced increasing criticism from advocacy groups. Human rights and the UE for their perceived tendency toward authoritarianism.
Georgia has passed anti-discrimination and hate crime laws, but rights groups LGTBIQ + They allege that law enforcement officials lack adequate protection and that homophobia remains pervasive in the socially conservative southern nation. Caucasus.