The objective is to shield the right to homosexual marriage to prevent it from being revoked as happened with the right to abortion
The Senate of United States approved this Tuesday a bill to protect marriage between people of the same sex at the federal level, which will now return to the House of Representatives for your final vote. The goal of this initiative is protect the right to equal marriage to prevent it from being revoked by the Supreme Court as happened last June with the right to abortion.
The legislation encourages the federal government to recognize same-sex marriage if it is legal in the state where they were married, a legal principle that already applies to interracial weddings and has previously received support from Republican politicians. The bill went ahead with 61 votes for and 36 against.
The text also revokes the law of Marriage Defense approved in 1996, which defines it as the union between a man and a woman. «The history of the United States has been one of a difficult but inexorable march towards greater equality"Said the leader of the Democratic majority in the Senate, Chuck Schumer, who has warned that «the rights of all married couples will never be truly secure without adequate protections under federal law«.
Support of a minimum of ten Republicans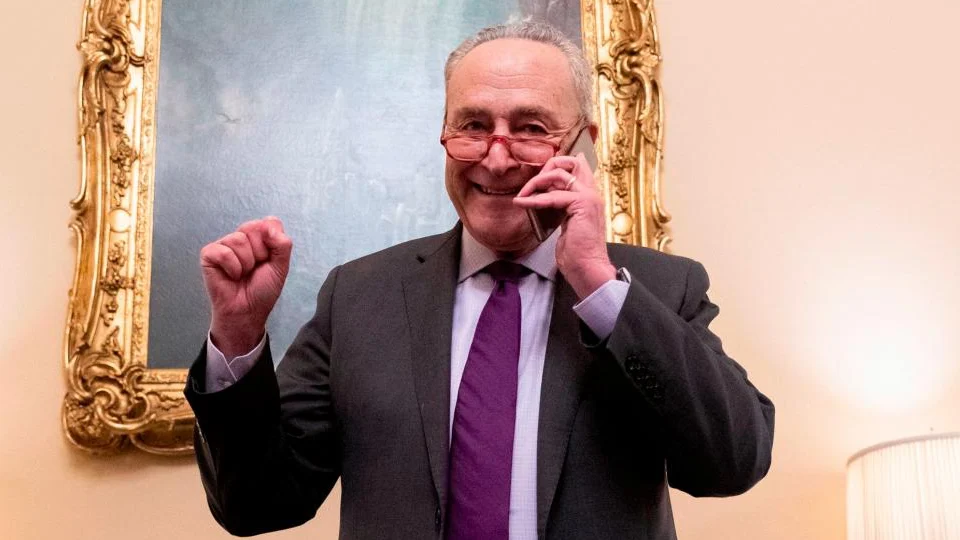 La House of Representatives, with a progressive majority, gave its endorsement to the bill in July with 267 votes in favor and 157 against. In the Senate, the slim Democratic majority needed the support of at least ten Republicans to pull it off. After approval, the text has to return to the Low camera, which must give its approval to the new version that has come out of the Senate, before ending up at the president's table Joe Biden for your signiture.
President of United States, Joe Biden, has celebrated the approval in the Senate of the legislative initiative: «It is important to note that the Respect Marriage Act is a bipartisan achievement", The president has indicated in a statement, in which he cited by name both Democratic and Republican senators who have supported the initiative.