"Colors of Love": Pantone creates a white rainbow flag with color codes to overcome LGBTIphobia at the 2022 Qatar World Cup
The choice of Qatar as headquarters of the 2022 World Cup brought with it quite a bit of criticism since its announcement in 2010, as the country is known for criminalizing the community LGTBIQ + with sanctions that can reach up to ten years in prison for "misconduct". The World Cup Ambassador Khalid Salman has reiterated that homosexuality is above all "a mental deviation". Thus, Qatar asks visitors to respect its rules. And the gay community is expressly asked not to publicly display their sexual orientation.
Qatari law punishes with prison sentences of up to ten years consensual sexual relations between persons of the same sex. The current criminal code also provides sentences of between one and three years in prison for those who "instigate" or "persuade" other people to commit acts of "sodomy or immorality".
Abdulaziz Abdulla Al Ansari, director of security at Qatar 2022, warned that the rainbow flags will be prohibited inside the stadiums in order to "protect" to fans of aggression.
colors of love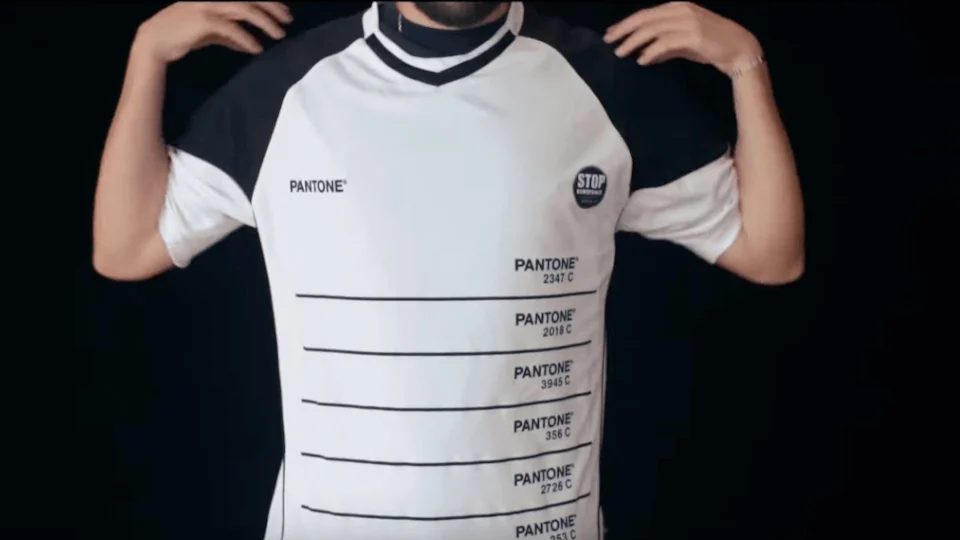 However, despite the rejection and discrimination exercised by the authorities of Qatar, the community has once again shown its creativity and resilience. The North American company Pantone, (creator of the color identification, comparison and communication system for the graphic arts), together with the movement Stop HomophobiaUK, has designed a special flag that they have called "colors of love". In it, each of the colors of the historic flag designed by Gilbert Baker (red, orange, yellow, green, blue and violet) will be translated into the code that corresponds to each of them in the Pantone catalog.
In this way, the authorities will not be able to withdraw or sanction whoever champions the cause. LGTBIQ +. The promoters of the initiative affirm that the flag will give security to those who wear it and allow them to wear their sexual identity with pride while cheering on their team in the World Cup.