A lesbian couple receives a beating in Madrid's Warner Park in front of their children: "I thought they were killing me"
"I'm coming for you, you fucking dyke bitch", were the homophobic shouts they heard Conchi y Gem just before receiving the tremendous beating. Last Saturday May 20 they went to spend the day Madrid Warner Park with his two sons. But what was intended to be a fun outing ended up becoming her worst nightmare.
When they were in the ticket office area, two women appeared: "One got in front and kicked the soft drinks that we had left on the floor"reports Conchi. while the other continues "he closed our ticket booth with a bad attitude". So Conchi as Gem They opted not to enter the rag, they say, and they took their children to eat on a bench calmly.
Suddenly, they say, some fifteen people more. "They kept looking at us and saying things to us: 'What are you looking at?, what are you looking at?' and they started yelling at us. My partner said: 'we didn't look at anything' and he says 'fucking dykes!'. So I got up nervous, lit a cigarette and when I went to turn around, they grabbed me from behind, threw me to the ground and kicked me all over the place.".
Lesbofobia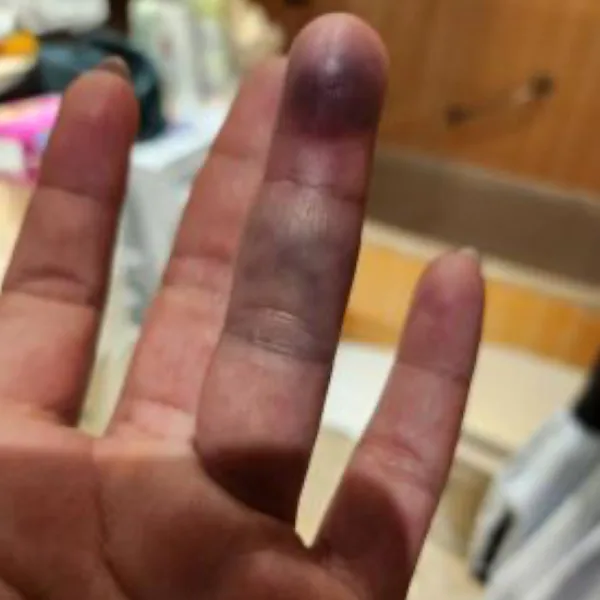 everything happened in front of his two children five and six years old. "My daughter was crying and screaming, my son was in shock", remember Conchi still affected.
Meanwhile no one else was trying to stop the aggression, they assure. After four days the aftermath follows: "I have two damaged ribs, the thorax, a mild head injury, the spine, the upper part of the neck, the waist. They tore my clothes, they broke my shoes, they stole a gold bracelet. My glasses broke. My partner also had four ribs broken, his ear burst, his finger was left purple."reports Conchi. He tells us that they had to stay in the hospital until two in the morning due to their serious injuries.
Once they managed to get to their feet they called the security of the Warner Park. "Security told me that they couldn't keep them inside the park", they denounce. Those affected assure that the acting was passive and that when the Servicio Marítimo Guardia Civil, "they identified only two women and then let them all leave on a bus"reports Conchi.
Warner Park version
According to the park's version, they condemn this violence and assure that they acted immediately upon learning of the facts. In a statement to laSexta News They affirm that they detained the people involved, even, they add, they prohibited the bus driver from starting until the Civil Guard arrived.
In this sense, Parque Warner has issued a brief statement in which it states that it is already collaborating with the authorities in resolving the case. A spokeswoman for Parque Warner has indicated that those responsible for the facilities complied "at all times the security protocol and we call the emergency services and the Civil Guard".
El Warner Park He has also issued a brief statement in which he condemns "the unfortunate behavior of a group of visitors«.
"From Parque Warner Madrid, we denounce this type of behavior that goes against our values ​​of diversity and family. In addition to the performance of the Parque Warner Madrid security team, we appreciate the performance of the Civil Guard, as well as the majority of our visitors who are an example of respect, tolerance and coexistence. We are collaborating in the investigation with the authorities." concludes the statement.