Unfortunate graffiti on the mural of Alexa Putellas hours after the controversy in the final of the Women's Super Cup
The graffiti that TVBoy he painted in the escorial street of Barcelona as a tribute to Alexia putellas It has dawned with several graffiti in mock mode and disrespecting the best player in the world. Among the messages that could be read on the mural, those of «dyke","feminasia","cro-magnon»Or«It is not football, nor is it feminine«. n the mural of the current champion of the Golden Ball, who is a motivation and a representation for many and many in the world of football.
Journalist Edu Boada has shared in Twitter photographs with the vandalized graffiti that have not taken long to go viral. This urban art exhibition was created in March of last month, shortly after the achievement of the Golden Ball by the soccer player Barcelona. This mural, where it appears Alexa dressed in supergirl, had a clear initiative: that girls follow their dreams.
"Tortilleras", "It's neither soccer, nor is it feminine", "Feminazis".

This is the current status of the graffiti that @tvboy li will dedicate to @alexiaputellas. pic.twitter.com/fb08l9ZyTs

— Edu Boada (@Edu3Boada) -
Women's Football
This has happened just a few hours after the enormous controversy that has generated the delivery (or not delivery, rather) of medals to the soccer players of the Barça after winning the Spain Supercup Front of Real Sociedad. And it is that, in this video that has spread like wildfire through social networks, you can see that they had to be the ones to pick them up from a table. A new blow to a women's football that is expanding, no matter how many stones they put in its way.
Private life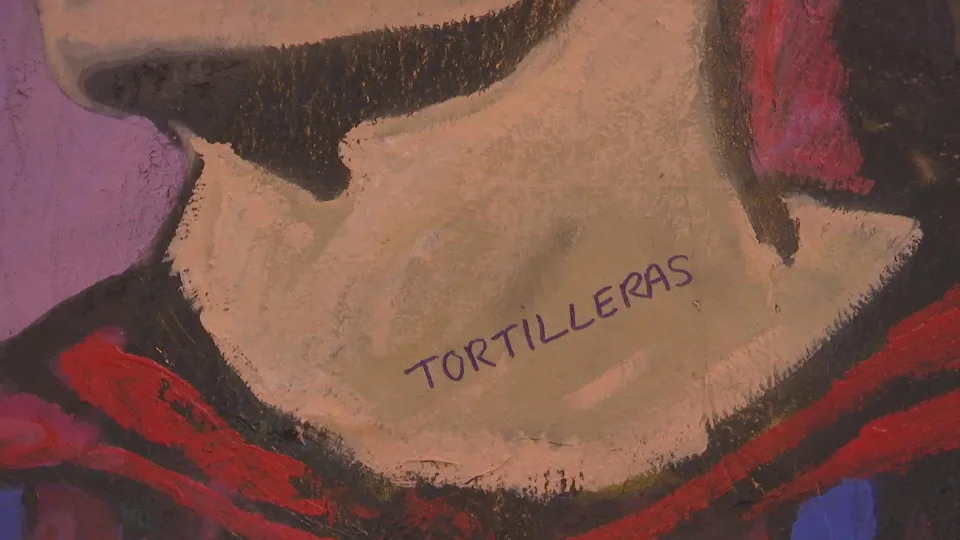 Alexia putellas He is not used to giving too many explanations about his private life. It is unknown if the winner of the Golden Ball 2021 has a sentimental partner In her social networks there is no trace of boyfriends. Neither do girlfriends. According to ElNacional.cat dating for over a year with Olga Rios, a well-known representative. Although she has never spoken about her sexual orientation, she has been seen in the Pride of Madrid and in the past she was related to her teammate Beautiful Jenny.
In a chat with the magazine GQ He did get wet regarding the differences in terms of inclusiveness between men's and women's soccer. «I agree that it is very difficult to be gay in an environment like the one in men's football, but something good about women's football, and I'm talking about our locker room, is that any type of family that any player wants to create is normalized"He stated about the relationships that the players create between them.