The Generalitat de Catalunya fines the ultra group Hazte Oír with 20.000 euros for its transphobic bus
La Generalitat de Catalunya has fined with $20.000 to the platform ultra-Catholic and extreme right Make yourself heard to walk the streets of Barcelona with its transphobic bus. He Govern considers that the organization attacked in this way"against the dignity of trans and non-binary people«.
Last November, an orange vehicle with messages like "the children do not exist»Or«#StopTransLey» circulated through the center of the Barcelona. The Catalan Executive considers that Make yourself heard committed a «Serious offense» for your messages «discriminatory» and decided to open a disciplinary file against the collective.
The Mossos d'Esquadra immobilized at the time the controversial bus, created to tour the main Spanish cities with the excuse of protesting against the trans law. It is not the first time that the ultra group has mobilized against social advances. In 2017, a similar vehicle with homophobic comments crossed some of the country's capitals.
"Hate speech has no place in Catalonia"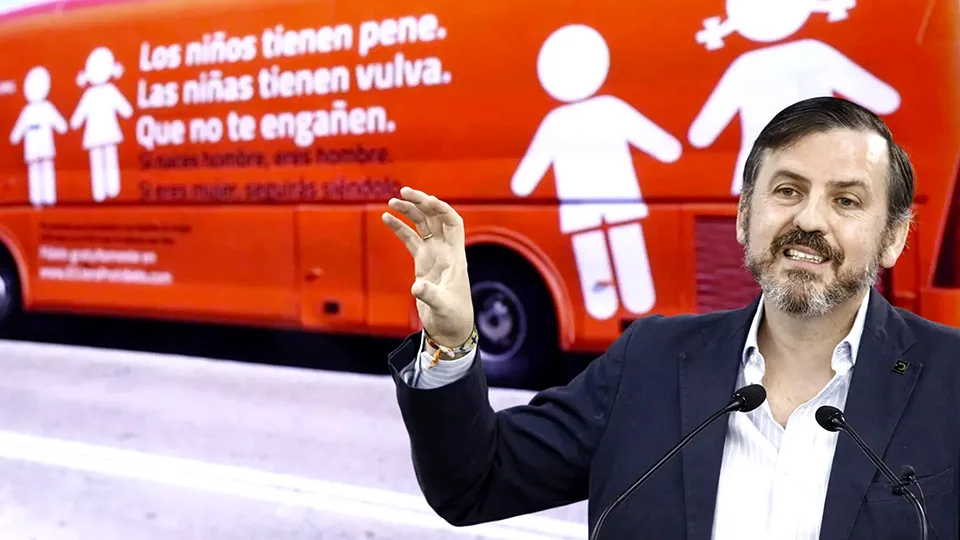 This Tuesday, the Catalan Office for Equal Treatment and Non-Discrimination has communicated its decision to sanction with $20.000 to the organization for considering that the supposed act of protest was aimed at "create a discriminatory climate or rejection» towards the trans collective.
The resolution prohibits the far-right group from receiving public aid or subsidies from any Catalan administration for the next five months. In addition, you will not be able to access public contracts during the time that the penalties last.
This is the second fine that Generalitat interposes against Make yourself heard, after the first one was annulled by Justice. According to the government spokesperson, Patricia Plaja, the bus "undermines" the dignity of trans people and is an attack on the right to gender identity. The Executive wanted to send a firm message against the ultra entity: "Hate speech has no place in Catalonia".