María Casado announces her pregnancy on Valentine's Day: «Martina and I are delighted«
"Let's be moms! The family grows... I'm pregnant! Martina and I are delighted to give you the news on such a special day.". With this message published this February 14 on her social networks, the journalist and presenter María Casado, 44, has announced that she will become a mother for the first time with her partner, the artist martina di rosso. The couple have been in a relationship for two years.
The presenter has written these words on her Instagram account and has accompanied them with a video in which the couple poses kissing and holding an ultrasound and also images of an ultrasound in which the baby's heartbeat is heard.
For its part, martina di rosso He has made his own post on Instagram. The music producer has written: "Infinite happiness! María and I are going to be moms and I couldn't be more excited. I wanted to shout to the world that the family grows and that everything is better with you. Us always on the same team?".
Immediate reactions on the networks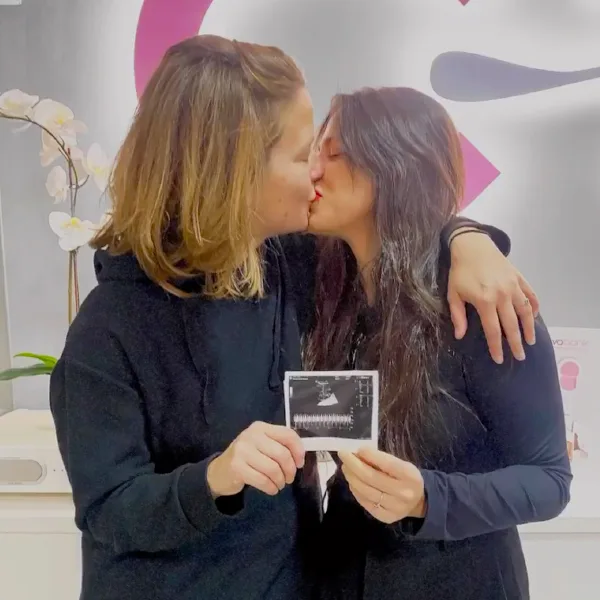 The reactions to the announcement have been immediate and among the congratulations received by the couple are those of a good handful of celebrities from the world of television and culture: Antonio Banderas, Antonia San Juan, Miguel Ángel Muñoz, José Toledo and Elvira Sastre, among others. "You will be wonderful mommies", commented, for example, the actress Paula Echevarría. "Enjoy a lot of all the wonderful trip", the singer has recommended to them for her part Pastora Soler.