The couple of Barcelona stars, Mapi León and Ingrid Engen, spend the end of the year with the family
El Women's Football continues to give us joy, including the visibility of some players who do not hide their love. It is the case of Mapi León and Ingrid Engen, who have just spent the end of the year together as a family. has been in Zaragoza, hometown of Mapi, where we have been able to see them in the family home welcoming the new year.
The romance between Leon and Engen came to the fore during the last summer holidays in Minorca. The teammates of the first team enjoyed some unforgettable days in the Balearics, bathing in its turquoise waters and touring each place of its geography totally in love. A short time later, the couple had to separate due to the commitments of each one of them with the national teams and the dispute over the Eurocup. Then they met again in Oslo.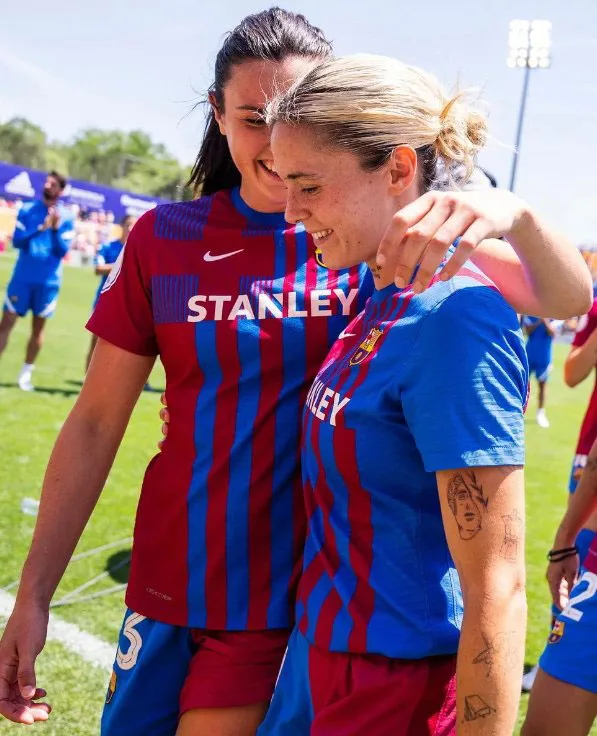 For the images that have been published these days since Zaragoza It follows that they are still very much in love. «I die of love«, so forceful and romantic was the phrase with which Mapi accompanied the photographs. Some inside the house, others showing her city... But all with a happy face.
That the women's barca It is currently the club's most valuable heritage and with a future it is as true as a temple. And that they are revolutionizing the football universe on many levels, too. The culés girls are a show with the ball. But they are also great off the pitch, setting an example with a visibility that is light years away from men's sports. They are freer, that is why they are cracks.