Mohan Bhagwat, RSS leader, supports the LGBTI community in India
Mohan BhagwatLeader RSS, a Hindu group that is the parent organization of the ruling party of the India, has come out in support of the community gay and transgender. She has done it days before he indian government must respond to Supreme Court on petitions for legalize marriage between people of the same sex.
Although India decriminalized homosexuality when he removed a colonial-era ban on same-sex relationships in 2018, is still a taboo in this socially conservative country of 1.400 million. The Prime Minister's Government Narendra Modi has refused in the past to legalize same-sex marriage.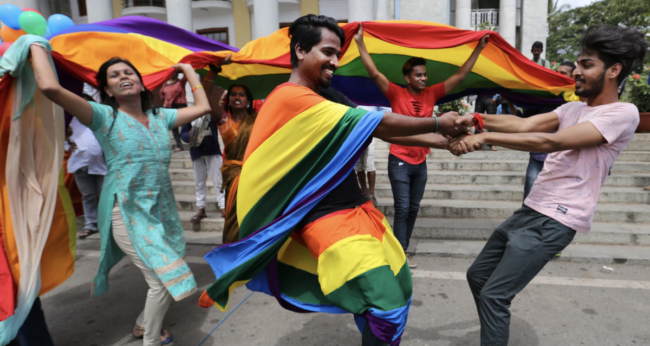 But recent comments from Mohan Bhagwat, head of the powerful National Volunteer Association (RSS), which is the matrix of the ruler Indian People's Party (BJP), could force the Government to reconsider their opposition.
It is estimated that the RSS, founded in 1925, has millions of active members in the India and abroad. The organization was behind the rise to power of Modi.
"Own private space"
Bhagwat stated that the lesbian, gay, bisexual and transgender community (LGBTI)dThey must have their own private and social space, because they are human and have the right to live like others".
Bhagwat he cited Hindu scriptures and mythology as the basis of his support, adding: "Without much fuss, we've found a human-focused way to provide them with social acceptance.".
This month, the Supreme Court of India began studying various petitions to recognize the same-sex marriages, after four gay couples declared that, without legal recognition, they cannot access rights such as those related to medical consent, pensions, adoption or even membership in clubs.