Laith Ashley, the trans model who conquered Taylor Swift and appears in her video clip "Lavander Haze"
Laith Ashley Dela Cruz is a 33-year-old trans model born in New York, USA), although he has Dominican roots. He studied psychology at the Fairfield University where he worked as an adolescent counselor for the community LGBTIQ +. She later made a living as an insurance agent until she made a name for herself in the fashion world starring in a campaign for Barneys.
Many have discovered him now, after his collaboration in the latest video clip of Taylor Swift. It should be remembered that the singer has been a firm activist for the rights of the community LGBTIQ +. At the Virgin Atlantic Attitude Awards of the year 2020, one of the most important awards in the community, Taylor He recited a speech in which he promised to work, always, to defend the well-being of this population. In that version of the awards, Swift took the award Icon Awards.
"I firmly believe that everyone should be able to live out their love story without fear of discrimination and the way to make that happen is if we continue to push governments to put in place protections for members of the LGBT community. I promise to always uphold that. I am so grateful for this amazing award", he said then.
And it has certainly delivered. Many of his video clips feature people LGTBIQ +, as is the case of success "You need to calm down«. In his latest work he goes one step further and has bet because Ashley be your partner in "Lavender Haze".
What do we know about Laith Ashley?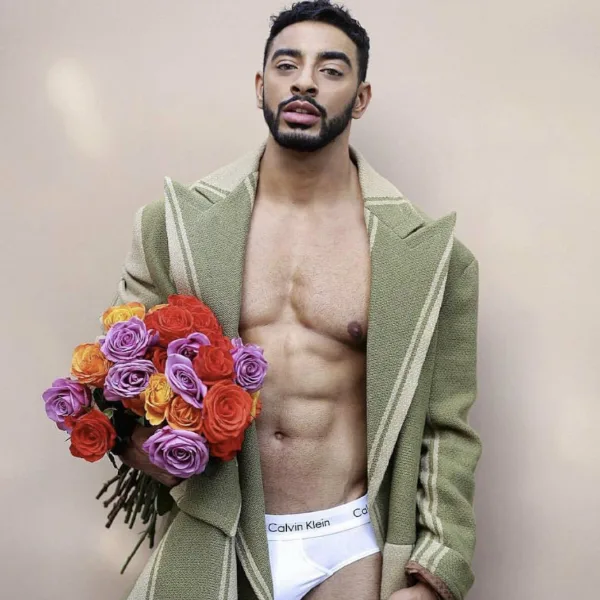 At the age of 24, according to what he himself recounted in an interview, he began his transformation process with testosterone. At the age of 17 he came out as gay and from the age of five he felt conflicted with his sexual identity.
"It took me a long time to make the decision to make the change (...) I began my medical transition at the age of 24 with hormones and at 9 months I underwent surgery in the United States (...) At school I was not bullied until I was 12 years old , when my classmates at school started asking me why I was a tomboy. I had no answer, I just told them that I was comfortable as I was", He recounted
He caught the attention of the fashion industry after going up to Instagram the result of a photo session. She came, then, to star in campaigns for prestigious fashion companies such as Calvin Klein and Dieses. Likewise, he has been photographed by magazines such as GQ, Vogue, Elle, Attitude and FTM Magazine.
"Thank you Taylor Swift for allowing me to have a small role in your story. You are brilliant and this is an experience I will never forget. It was really magical. Your storytelling abilities through your music and visuals continue to leave me in awe, inspired and hopeful. Thank you for being an ally and for continually using your platform for good. Representation matters and love will always win!", wrote the model on his Instagram account.
The singer, for her part, in her profile Twitter, described as "incredible" to Individual and stated that he had "adored" working with him.