The girl was born on August 29, as revealed by María Casado in a post on her Instagram account
"I am Daniela… a new malagueña… I was born last Tuesday, August 29, very early, at 9:30 a.m. I weighed 3,590kg and measured 51cm. Thank you for sending my mommies so much love these days. I love my family… 🤍", with these words the journalist María Casado advertised in Instagram the arrival of his first daughter with martina di rosso next to a photo of the newborn baby.
The presenter and her partner have been in a discreet relationship for three years. In August 2021 they presented themselves as a couple during the gala Starlite in Marbella in which his friend is a fundamental part Antonio Banderas. The actor hired her to work as audiovisual director of Soho Television Theater.
new mothers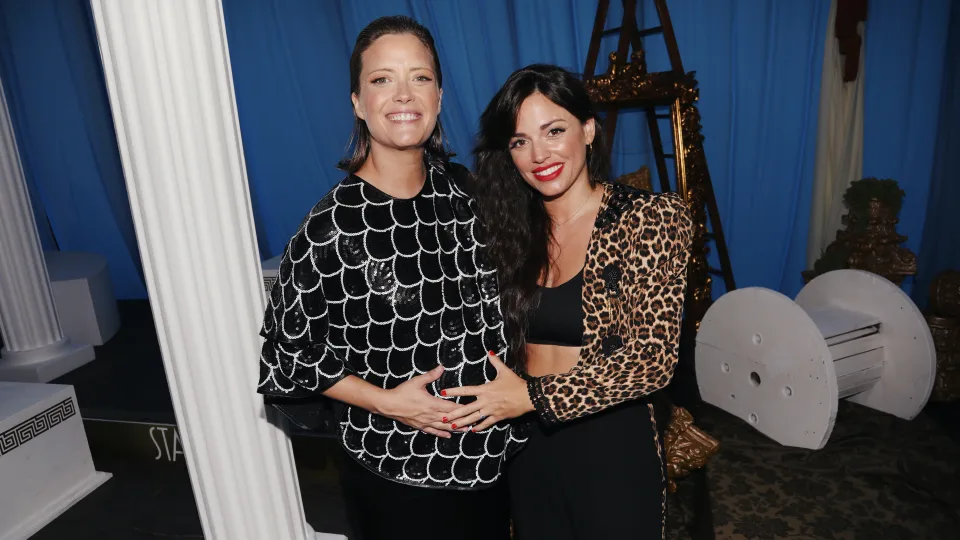 The adventure of being mothers began several months ago, when the presenter of the 3 doors gave the announcement, also through her account on the pink social network: "Let's be moms! The family grows... I'm pregnant! Martina and I are delighted and happy to give you the news on such a special day".
Since then, the journalist and her partner have been uploading pregnancy content, as well as responding in different interviews how they felt about the arrival of the creature.
A piece of news that comes a few weeks after the last public appearance of the presenter where she was seen showing off her tummy: "I am very well, very well accompanied, not only with Martina but also with Daniela, who now has very little left to see her face".
In addition, at that time, the journalist did not hesitate to joke about the talents that her partner has, Martina"He is going to have the immense luck that music is not going to be lacking at home and his mother's talent and nothing... I think he is going to enjoy it a lot".