85 openly LGTBIQ+ footballers played in the World Cup
As in times past feminism and LGTBIQ+ they go hand in hand in rights claims. The case of the Spanish selection It is no exception. Irene Paredes, Alba Redondo, Teresa Abelleira, Esther González, Ivana Andrés are the five soccer players The Red openly lesbians who have played the world cup. The rumors and summer photographs add some more that will have their reasons for not being visible, being a lesbian still has a very high price that not everyone can afford to pay.
Mapi León, Lola Gallardo, Patri Guijarro or Claudia Pina are the ones retaliated by Jorge Vilda who left behind their dream to defend their values. Among them, activism stands out LGTBIQ + de Mapi Leon and above all to defend the conditions of soccer players and fight so that women's soccer occupies the place it deserves.
The abuse that Luis rubiales (let's stop calling it a kiss) exerted on Jennifer Beautiful before everyone and his feeling of impunity has once again put the debate on machismo and consent. And they are the players and the movement #it's over who have stood up to change things.
Alexia putellas she was the first, that's why she is the leader and captain, and the waterfall became infinite. At this moment she FIFA has the key to disabling rubiales. The world body has more chances of expelling the president of the Spanish federation. If it were not for the 90-day provisional suspension that FIFA imposed on him on August 26, he could hold his position as president of the Real spanish soccer federation (RFEF).
FIFA's double standard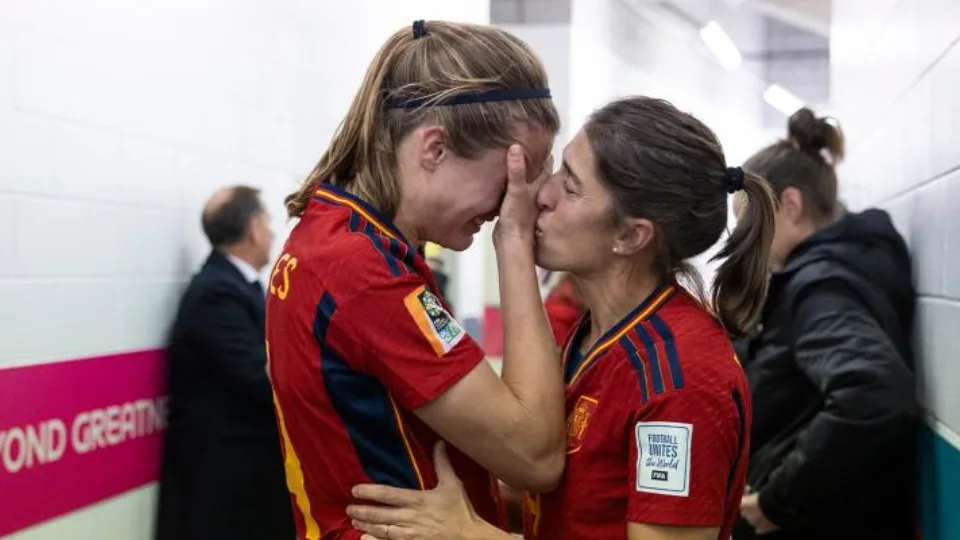 Despite the large presence of lesbian or bisexual footballers in the championship, there were 85 who had made their sexual orientation public, the FIFA did not authorize the use of the flag bracelet LGTBIQ + to claim the rights of the collective during the tournament.
«We have decided to highlight a series of social causes in the 64 matches of the FIFA Women's World Cup: from inclusion to gender equality, through peace, the eradication of hunger, the promotion of education and the fight against gender violence"said the president of the FIFA Gianni Infantino in a statement, leaving out the struggle of this group.
But despite not giving them visibility, it is thanks to the players LGTBIQ + that women's soccer is changing in the world. Thanks to examples like that of Megan Rapinoe who came out in defense of the 15 and Jenny, thanks to Mapi who gave up his dream, thanks to the tweet of Alexia and to all those who push to end inequalities and injustices and defend women's rights. They are a reference for future soccer players, but also for all women who, by looking at their behavior, will learn to fight for their rights.