The United States announces a less invasive policy at airports to protect non-binary people
Since last Monday, US citizens can select the X gender box in your passport, even if that gender is not listed on their birth certificates or other documents. This category is defined as "non-specific or other gender identity" and offers a alternative to binarism. The Department of State thus becomes the first government agency of the U.S. to include a non-binary option in an official document.
This was announced by the Secretary of State, Antony blinken, who has described the decision as «another milestone» of the Administration of the president, Joe Biden, who are "to better serve all American citizens, regardless of gender identity«. Thus all those of his citizens who do not conform to traditional male or female gender identities will be able to select an X as a third alternative on their passport.
In addition, the security and PreCheck enrollment will be more inclusive. The new technology "promote civil rights and improve the experience of travelers previously subject to additional screening due to alarms in sensitive areas", said in a statement the head of the government agency, David Peckoske.
Dana Zzyymm's fight and her passport with precedent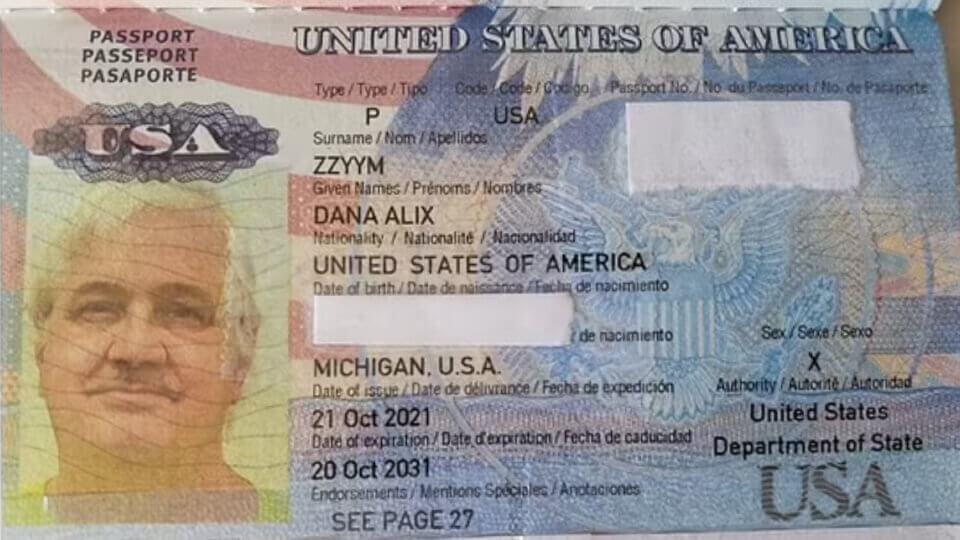 At the end of last year, the Biden administration had already issued the first passport with non-binary identification, the product of a legal battle initiated in 2015 by citizen Dana Zzyymwho is identified as intersexual.
At that time, the State Department had announced that it would update the gender options in the coming months, until then strictly binary, and that a medical document would no longer be necessary for people who want their passport to reflect their current gender identity. and not your biological sex.
Biden's support for LGBTIQ+ people
The administration Biden thus redouble its support for the community LGBTIQ +, amid the approval in several states governed by Republican politicians of legislation that limits transgender people to compete in sports, punishes the reassignment of sex to minors and prohibits the discussion of sex education and gender issues in schools.
He also harshly criticized the so-called law "don't say gay" which was promulgated by the governor of Florida Rum de Santis. "I want all members of the community LGBTIQ +, especially the children who will be affected by this hateful bill, know that you are loved and accepted just the way you are. I have your back, and my Administration will continue to fight for the protection and security you deserve.", Said the president through his Twitter account. Twitter.