Slovenia becomes the first Eastern European country to legalize same-sex marriage
Slovenia has completely equalized this Tuesday the rights of homosexual and heterosexual couples, by adopting the Parliament an amendment that allows people of the same sex to marry and adopt children.
The Slovenian legislature has thus converted, with 48 votes for and 29 against, to the small country of two million inhabitants in the first among the ex-communist countries that recognizes this rights to homosexuals. Most Eastern European countries do not allow civil unions or same-sex marriages and in Hungary, for example, talking about homosexuality in front of minors is punishable from 2021 even with a fine.
The legal change in Slovenia has been proposed by the progressive government to fulfill a sentence of the Constitutional Court.
Non-discrimination principle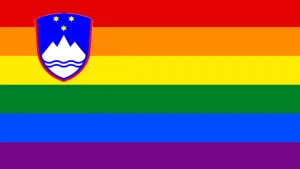 Last July, the Constitutional Court gave Parliament six months to amend the legislation and marriage was defined as the union of two people, regardless of their sex, and homosexual couples were allowed to adopt minors.
The Constitutional considered that the legislation that allowed homosexuals civil unions but not marriage or adoption, violated the principle of non-discrimination.
In favor of the proposal today the deputies of the three parties of the government coalition voted - the Freedom Movement (GS) of Prime Minister Robert Golob, the Social Democrats (SD) and the Left.
The Conservatives SDS and NSi they have insisted that the adoption of children by homosexual couples is contrary to the interests of the children.
With this step, Slovenia joins a list of thirteen member states of the European Union (where is included Spain) in which the adoption of children by same-sex couples is regulated.