Portia de Rossi's 50th birthday was full of surprises, including a vow renewal with Ellen DeGeneres
Portia de Rossi He has surprised Ellen DeGeneres with a wedding vow renewal ceremony. The Rossi He was turning 50 and took advantage of the celebration with friends to surprise his partner in front of his friends. Kris Jenner officiated the ceremony before a small group of guests including the prince Enrique and Meghan Markle, actresses Jennifer Aniston and Courtney Cox, as well as the singers Katy Perry and Brandi Carlile, who were in charge of entertaining the evening.
During his speech, Jenner welcomed the guests to thebirthday party Portia and the new home of one of their favorite couples". "These two were born for each other", said the businesswoman, who added: «These two are everything you want in a couple and they keep surprising me with how cute they are together, a couple out of heaven".
Jenner He referred to her as "two drops of water" and praised them for their "mutual love and commitment"."It makes me so happy that they have each other to love and care for and grow old.", he acknowledged and explained that «on August 16, 2008, ellen and portia they were married at his home in front of 15 guests. Today, Portia wants us to witness a renewal of her engagement to Ellen. To honor and celebrate your marriage of 14 years".
Same wedding dress as at the wedding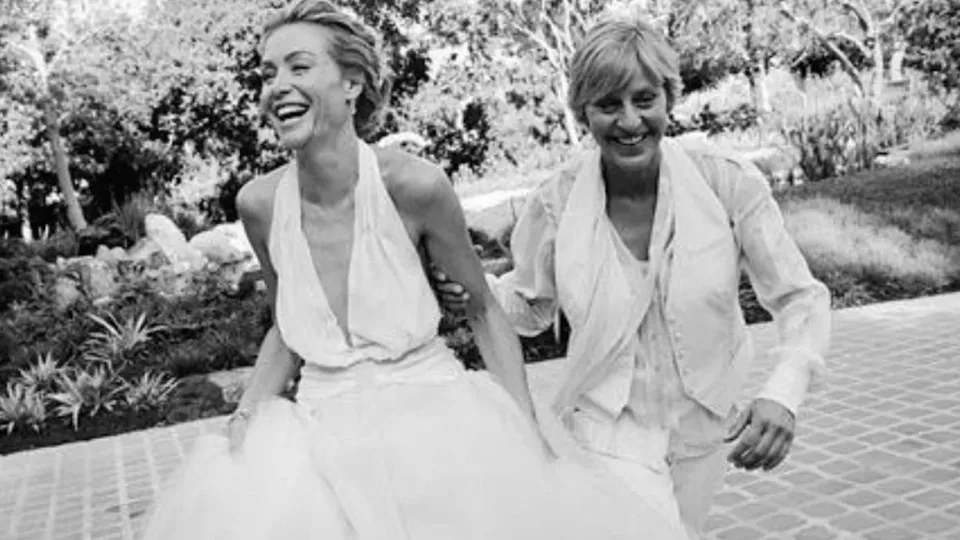 The actress of Ally mcbeal He chose the same suit from his wedding to celebrate the vows. After the speech of Jenner, DeRossi intervened and saidsurprise" to his wife. Before explaining why vow renewal was the best way to celebrate her birthday. "When I thought about what would make my birthday really special, besides getting together with family and friends, what I wanted was to remind you that you are the most important thing in the world to me.", he told DeGeneres.
He then pointed out how all his "achievements" in her life they took her back to DeGeneres and what he considers to be the greatest thing in his life is "to be loved by someone who is so magnificent". After confessing theincredible"who is your wife, The Rossi He also commented that they are in "a new journey", since they just bought their new house. He further explained why it was "a new chapter" of their lives, since they had moved to "24 houses in 18 years".
DeGeneres she was very surprised and excited, she could barely speak. During the vows he did not let go of her wife's hand and at the end of it he kissed her and thanked her for "saving" her every day.