Thousands of LGTBIQ+ activists demonstrate at EuroPride in Belgrade, in a historic march for the collective
Thousands of people participated in the Belgrade EuroPride on Saturday, following a last-minute announcement by the country's prime minister, Ana Brnabic, that the march could continue, despite a previous ban. A historic event since it was the first europride which has taken place in the southeast of Europe.
After weeks of controversy Brnabic announced that the EuroPride 2022 could take place on Saturday morning and he said he would be protected by the police. Dozens of diplomats, members of the European Parliament and European and international leaders joined hundreds of activists as they walked from the Belgrade Constitutional Court.
change of itinerary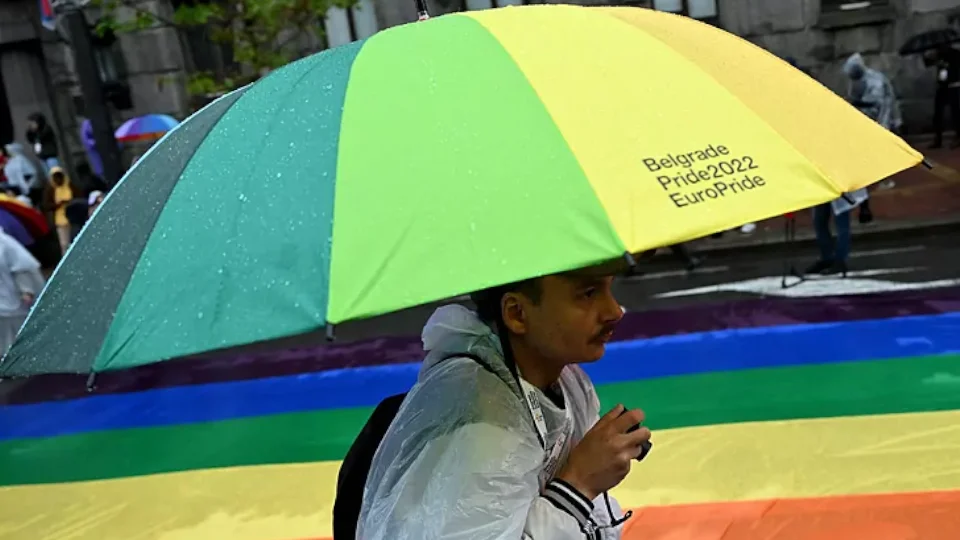 The demonstrators were able to walk several hundred meters in the rain, between the Constitutional Council and a nearby park, a very short journey compared to what was initially planned. Finally it was limited to about 500 meters that had strong police protection to prevent disturbances.
Thousands of people, including far-right nationalists and Orthodox priests, demonstrated in Belgrade against.
Several activists were attacked as they were leaving the closing concert, despite a heavy police presence. Another participant was attacked in the protected area LGBTI + and investigations are ongoing.
«At the end of the demonstration, the participants received the recommendation not to leave the protection zone due to the violent groups that protested and created disturbances.", Explain Daniel Morales, present at the demonstration as a representative of the Pride Barcelona. By morals, «the celebration of pride in the area of ​​the Balkans was more necessary than ever and a great success since it put the international gaze on Belgrade. Surely, this will profoundly contribute to improving the rights of people LGTBI en Serbia and the Balkans«.
87 Arrested at EuroPride in Belgrade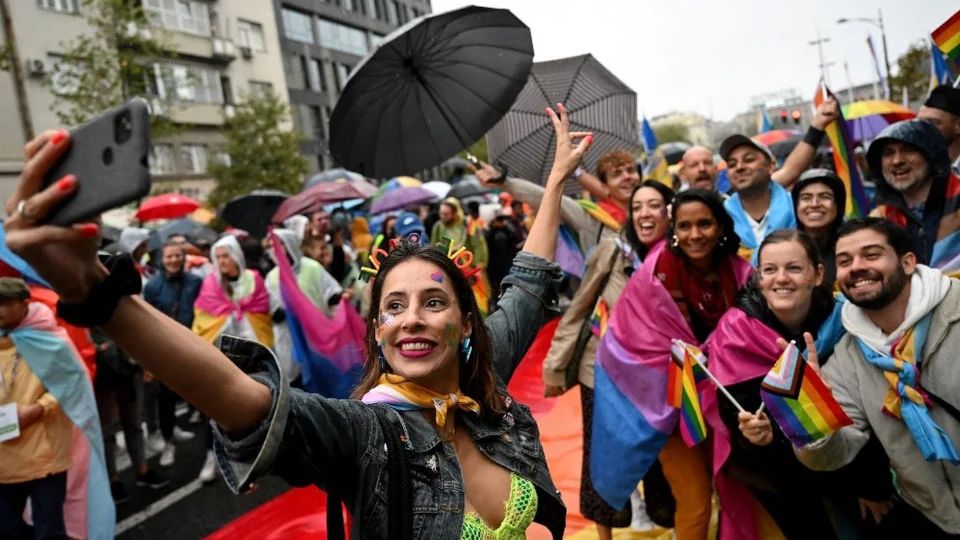 A total of 87 people were arrested while protesting against the march europride. according to him Minister of the Interiorr, Alexander Vulin. The senior official specified that 11 arrested were charged with criminal charges. Also, he pointed out that almost 6.000 police They were deployed in the streets of the capital to prevent episodes of violence and maintain order, while 13 of the agents suffered minor injuries during incidents with opponents of the march.
Serbia is a candidate for European Union for a decade, but member states have shown concern over the years about their human rights situation. Gay marriage is not legal in this country of seven million people where homophobia remains deeply rooted, despite some advances against discrimination.
A historical pride
The Pride marches 2001 and 2010 they were attacked by the extreme right and were marred by violence against the participants. Since 2014, this event has been held without major incidents, but always under strong police protection.
La European Pride Organizers Association (EPOA), which licenses EuroPride to a different city each year, has praised Belgrade's success europride and has described it as the most important in the 30 years of event history.