The Civil Guard has arrested three people from the same family as alleged perpetrators of the transphobic attack in Atarfe
La Servicio Marítimo Guardia Civil has arrested a father of about 64 years old and his children, born in 1978 and 1993, as alleged perpetrators of the attack on a transsexual neighbor of atarfe, in the metropolitan area of Granada, and his partner, last Friday night. They are being investigated for the alleged commission of crimes of injury and hate crimes based on gender identity.
The event occurred this past September 15 on the 21:30 hours, when the transsexual woman and her partner were having a beer in a park in the Metropolitan Area. At that moment, several people approached, apparently from the same family, «looking for his mouth«Detailed the mother of the injured woman. Moments later, her kicks and blows began to rain down on him. «And while she was fallen on the ground, they called her a 'transvestite' and a 'faggot'. I don't know how these things can still happen.« lamented the mother of the injured woman.
three detainees
La Servicio Marítimo Guardia Civil, which identified up to ten people after the report of the attacked people, and was pending their location in an operation that remains open. The detainees have been released after their statements were taken at police headquarters pending the judge's decision and the progress of the investigation.
The same sources have specified that the three detainees remain in police stations while new investigations are carried out, so it is foreseeable that they will not be brought to justice until this Wednesday. The three have been arrested as perpetrators of a hate crime and another of injuries and no further arrests are expected.
Forcefulness in the face of transphobia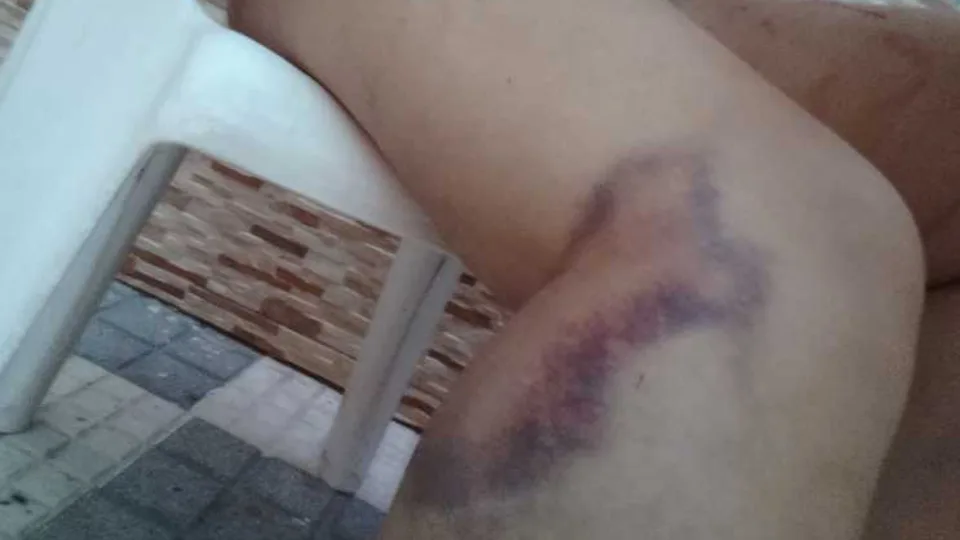 After the event, the Atarfe Town Hall issued a side in which he said he felt "deeply shocked"for the attack, facts that he condemned"energetically» and for those who asked that the law respond with «forcefulness«.
Specifically, the council expressed confidence that those responsible for this alleged attack will be brought to justice "with the forcefulness that the laws have provided for these hate crimes based on gender identity, as has been reported«.
Also Trans Association of Andalusia (ATA-Sylvia Rivera) condemned «strongly» the attack and conveyed a message of support to his family and made himself available to them. He ordered "immediate arrest and bringing to justice» of the perpetrators of the attack, who according to family circles, are «the same people who already inflicted another similar attack on him shortly before the summer«.
In addition there would be «has been carrying out episodes of harassment towards her due to her gender identity, which is why it must be considered a hate crime«, they indicated from this association.