More than half of hate crimes are perpetrated by young people under 35 years of age, and a quarter by minors
More than half of the hate crimes reported to the Mossos d'Esquadra between 2020 and 2022 have been perpetrated by people under 35 years of age, according to data obtained by the Catalan News Agency through a transparency request. Specifically, young people up to 34 years old are the perpetrators of 50,1% of the crimes. Four out of every ten hate and discrimination crimes are due to LGTBIphobia (40,5%), and a third for ethnic, origin or racial reasons (33,1%).
Furthermore, of the total number of complaints received by the Catalan police, the underage They are responsible for 22,6% of crimes, with a special impact on adolescents. The group between 35 and 64 years old is the one that accumulates the most crimes, 43,1% of the total of 1.433 crimes recorded by Mossos in the three years. The spokesperson of College of Criminologists Jaume Hombrado regrets a «normalization of behavior» among young people, such as controlling the partner's phone, monitoring the clothes they wear and who they go out with or attack groups like the LGTBI.
The importance of education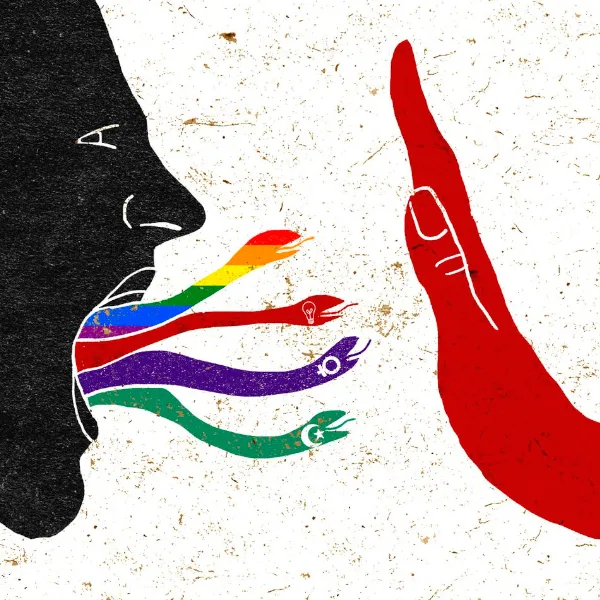 One of the reasons he sees is the emergence of political parties that «they diminish» the phenomenon of rejection of homophobia or that they are even «boasting» the contempt of certain social minorities. «The opinions of extreme right They have always existed, but if you have an interlocutor who defends these ideas, legitimizes them and you feel more capable of executing them", Explain. Shouldered believe that there is «values» that must be instilled in young people regarding sex-affective education, about "what behaviors are permissible«, or how to treat social minorities with values.
Increase in discrimination complaints
The registered infractions increase, from 382 in 2020, to 464 in 2021 and 587 in 2022. In these three years, men have committed three out of every four crimes due to discrimination (75,9%), and they are also the majority of the victims of these events (63,8%). Eugeni Rodríguez, president of theObservatory Against Homophobia, It stands out that men are in most cases the ones who commit violence towards minorities or vulnerable groups. In the collective LGTBI, he says, it is not only men who practice it but also mostly those who suffer from it, due to the fact of being gay.