The text also contemplates surrogacy and the adoption of children by homosexual couples.
The "yes" got the 66,87% of the votes in the referendum held this Sunday in Cuba about him Family Code, a legal package that includes same-sex marriage and surrogacy, among others, reported this Monday the National Electoral Council (CEN).
The president of CEN, Alida Balseiro, reported this morning on the preliminary results of the popular consultation carried out this Sunday in Cuba and in which he also highlighted the abstention of the 25,01% , the highest in a referendum in the country. The "yes"The Family Code got 3.936.790 votesplatforms, 66,87% of those issued, while the "No." He received 1.950.090 ballots, the 33,13% .
"Itlove is already law" in Cuba
The announcement of the results coincided with a meeting headed by Diaz-Canel to examine the evolution of Hurricane Ian and both the president and the rest of the attendees applauded after the confirmation of the yes victory, as stated in a video broadcast on social networks by the Presidency itself, under the premise that "love is already law"In Cuba.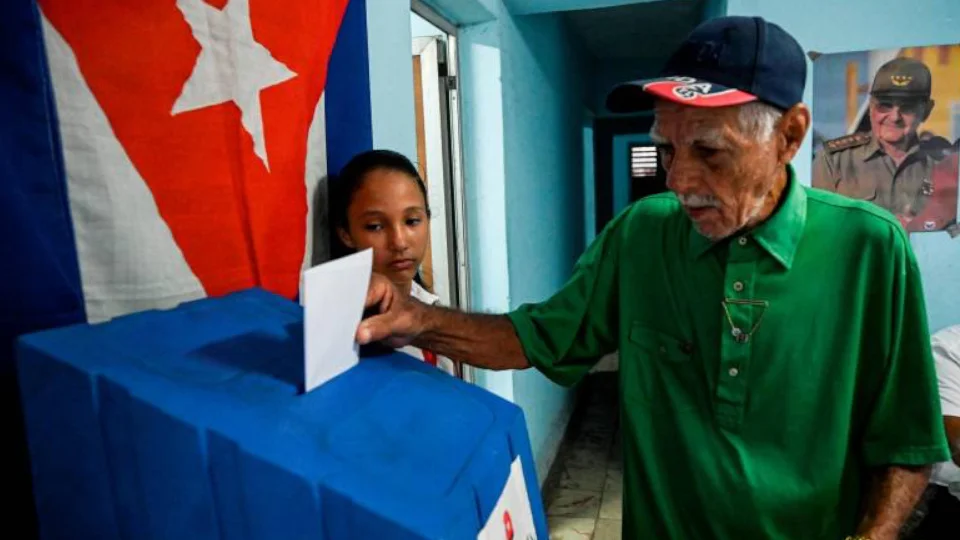 It is also the referendum in which the option backed by the Cuban government has had less support. The total number of votes, including the basic part and citizens who could vote from abroad, amounted to 8.447.467. From this census, 6.251.786 people exercised their right to vote.
The referendum on Family Code It has been the first for a particular law and the third in general that has been carried out in Cuba since the triumph of the revolution in 1959.
Surrogacy
The extensive text, a framework law on family law that reforms the current one, from 1975, contemplates, in addition to same-sex marriage and surrogacy, the adoption of children by homosexual couples and the prohibition of child marriage, in addition to addressing gender-based violence.
Before being approved in July this year by the National Assembly (Unicameral Parliament), version 25 of the Family Code was widely consulted by the Cuban population between February and April in 79.000 meetings by neighborhoods and municipalities. This is the only project that has gone to a referendum among the 70 legal regulations updated as a result of the introduction of the new Constitution, unlike other laws, such as the Criminal Code.
The new Family Code recognizes rights for which the collective has been fighting for decades LGTBIQ + and, according to prominent jurists, it is a modern law that is at the forefront of the most advanced in the world, but the vote was held in a highly polarized and rarefied environment, marked by the very serious economic crisis that the country is going through and the hopelessness of the population, which has led to an unprecedented exodus.