Connie Dagas and Helle Bruun opened the first LGTBIQ+ bookstore in Barcelona when these initials did not yet exist
Partners in crime opened its doors on April 21th 1994 and next December 31 will lower the blind forever. During almost 30 years the local street Cervantes number 4 was the home of readers LGTBIQ + thanks to the complicity of a couple who managed to live their dream. Connie Daggers and Helle Bruun They opened the first gay bookstore in Barcelona. Three decades in which they have been a benchmark for many readers, men and women readers, not only literary. Accomplices for many has been a refuge, a safe place at a time when it was still difficult to come out of the closet.
Both managed to bring some of the authors closer to the Spanish and Catalan public LGTBIQ + universals that had not arrived. For this they also created the Egales editorial, which currently has more than 450 published titles. "In the nineties there were hardly any local writers like Terenci moix o Eduardo Mendicutti out of the closet in his literature. And many general publishers did not want to publish "queer" narrative, assuring that there was not enough public«, recalls Daggers.
«Everything has changed a lot. Before, people would enter looking at the ground, ask questions in a low voice, no one wore a rainbow pin on their lapel. Now the youngest enter without shyness and proudly wear their trans or bisexual bracelets", Explain. They assure that perhaps the political inflection point that opened the hands of the publishers with the authors of the collective and led to the media focus on literature LGTBI it was in 2005 approval of gay marriage.
Pioneers in Barcelona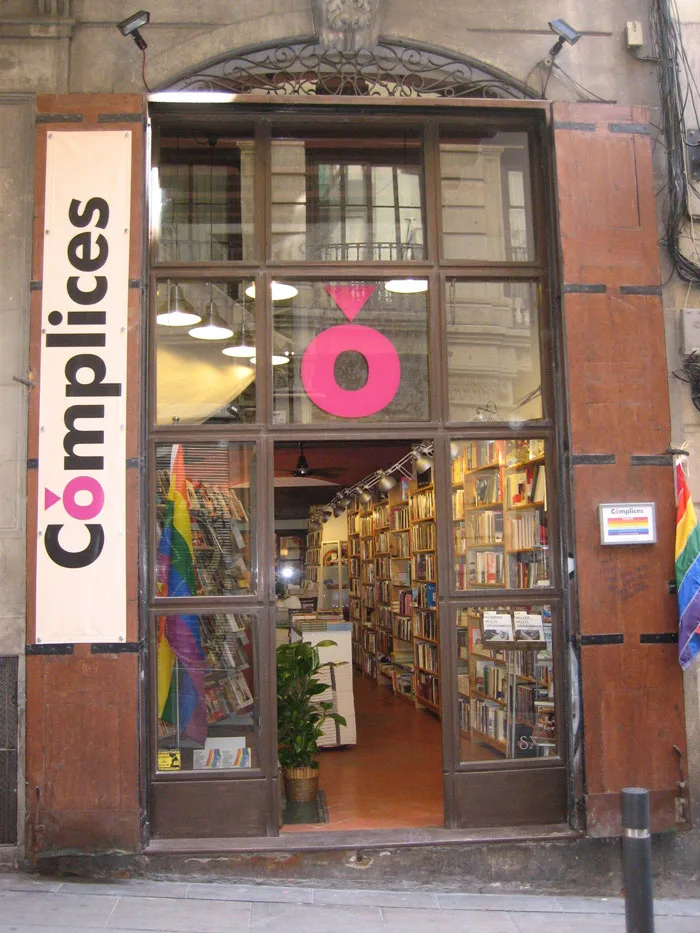 Among the best-selling books in the store's history, he cites "the long distance runner", from Patricia Nell Warren, the best-selling gay book in the world, but also «Mark's journey", from Oscar Hernandez-Campano; "with pedigree«, author's trilogy Lola Van Guardia (pseudonym of Isabel Franc, either "sissy ethics", from Paco Vidarte.
Despite the increase in hate speech and homophobic attacks in recent years, in their case they say they have not suffered attacks beyond some insulting graffiti shortly after the victory of José María Aznar in 1996. "Sometimes they have also torn a rainbow flag from the front door, but not much"adds the bookseller.
Since they announced its closure months ago, many regulars have stopped by to say goodbye and make one last purchase in a bookstore that has been much more than a bookstore. Luckily, they will continue with the Egales publishing house and they will enjoy a well-deserved retirement.
Thanks helle and connie for being accomplices, for your fight and the defense of culture and LGBTIQ+ rights and much more!