The fight of a 100-year-old woman against LGTBI book censorship in Florida: "It's what the Nazis did"
Grace Linn, a 100-year-old female widow of a veteran who died during the World War II, has compared the regulations of Ron De Santis with the Nazi book burning. linn attended the meeting of Martin County School Board to protest against this new regulation in Florida that censors gender discourse and critical race theory in the classroom.
"I am 100 years old and I taught some computer skills to the older students in a high school", Points out City in a speech in which he criticized the policy of banning DeSantis. "My husband, Robert Nichols, was killed in World War II at just 26 years old, defending our democracy, constitution and freedoms. One of the freedoms that the Nazis massacred was to read books, which they banned and burned.".
receding freedom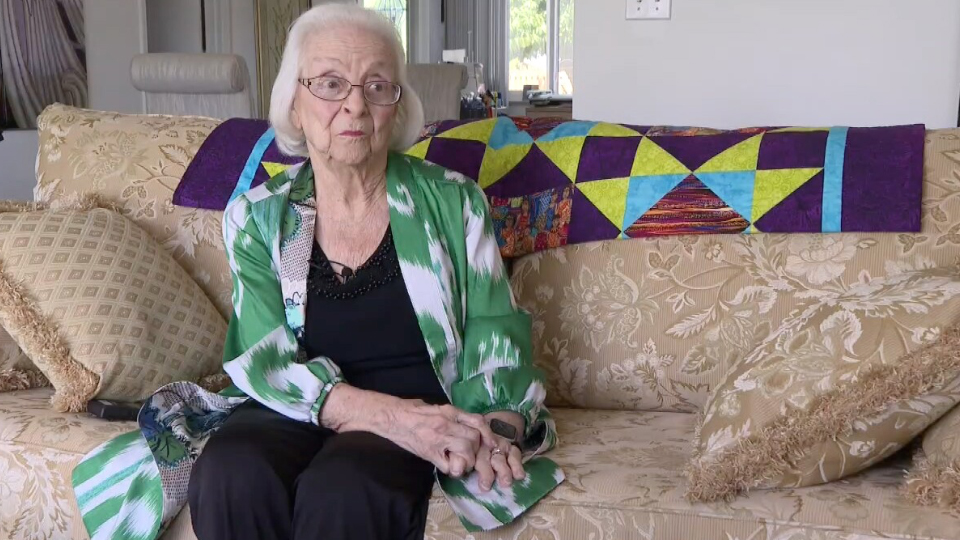 "The freedom to read, which is protected by the First Amendment, is an essential right and duty of our democracy. However, it is being attacked by public and private groups who think they have the truth. In response to this, last year I made this quilt", Linn pointed out while a man showed the cloth sewn with different book titles. "I have made it to remind all of us that these few of the many books that are being banned have to be protected and read by whoever chooses.". The quilt, the woman explained, appeared on national television as part of a campaign against the book ban.
"Burning books and banning books is the same. Both things are done for the same reason: fear of knowledge. Fear is not freedom, it is control. My husband died as the father of freedom. I am a mother of freedom. Banned books should be proudly displayed and protected from school boards like this", He said.
Fines up to $5.000
Under the law that censors books, all school materials must be authorized in advance by a "expert". Otherwise, teachers who break the law could face fines of up to U.S. dollar 5.000 or even jail terms of up to five years. Since it was approved, several classrooms have emptied their shelves, as can be seen in some publications that parents and teachers have shared on social networks.
the republican governor Ron De Santis is establishing itself as an institutional champion of the American neoconservatism. This kind of parental pin that censors certain titles in schools is part of a series of laws that violate the rights of minorities. Some measures against what he and the groups conservative and ultra-catholic call the thought Woke (which could be translated as 'progress'). DeSantis It also proposes further restrictions on abortion, attacks on freedom of the press or permission to carry weapons without licenses. He has not yet announced his candidacy for the 2024 Republican primary, but it is an open secret that could overshadow Donald Trump.