The activist Carla Antonelli is number five on the Más Madrid list
The former deputy of PSOE Carla Antonelli has joined More Madrid to concur in the lists to the Assembly of the elections of the next 28-M. This is a renowned signing that will accompany the candidate Monica Garcia for the regional elections after the activist LGTBIQ + left the socialist group a few months ago due to differences in the party with the Trans Law and his confrontation with Carmen Calvo.
Antonelli abandoned the PSOE in october 2022 as a protest against the party's position regarding the trans law, which was definitively approved in the Congress in February. Then he cited as a reason for his decision "the deep disappointment and emptiness with the procedure in the comprehensive trans and LGTBIQ+ law".
«I am where they love me, where they respect me and where they also welcome you with open arms.", has declared Antonelli from the Chueca Square, accompanied by García and for number four on the municipal list of Más Madrid, Eduardo Fernandez Rubino.
Desired by the left parties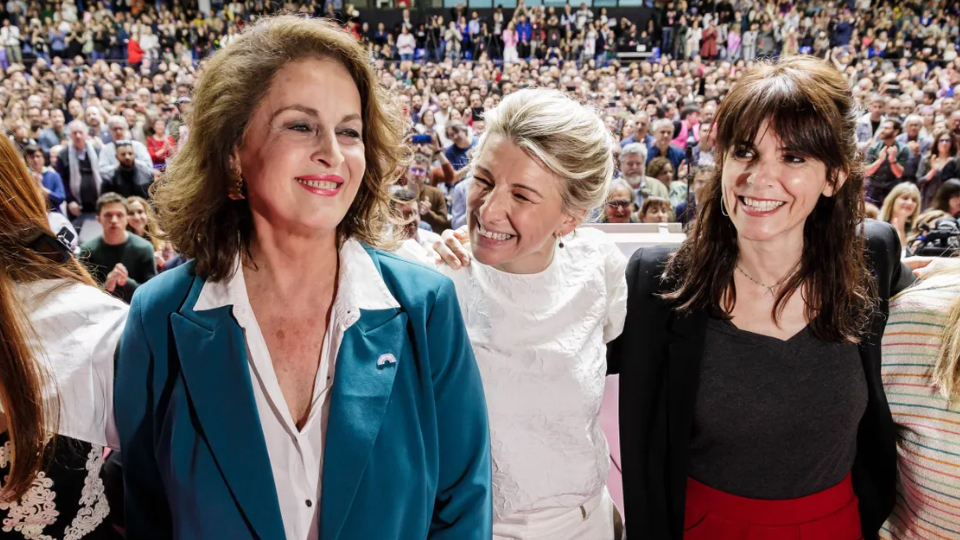 The return of Antonelli to the regional Assembly, where she was already a socialist deputy between 2011 and 2021, comes after long months of courtship by all left-wing formations.
The own García He has confirmed it this Tuesday in his account Twitter where he welcomed him, assuring that "It is a pleasure" count on her, "always all the fighters, with an eye on the future and who work for a Madrid diverse, free and happy", He has written.
On April 2, he attended the presentation of the vice president Yolanda Diaz (Add) as a candidate for the presidency of the Government of Spain ("It's time for a woman president", he said then). And now he makes official the signing of him as a member of the team of García, which in the elections to be held in May faces the revalidation exam of the results of 2021.
Antonelli She was the first trans person to hold a parliamentary position (Madrid Assembly, 2011-2021) and, so far, the only one. Now, if the forecasts of the surveys are met, she will return to the Parliament region by the hand of More Madrid.