Bingo Allison, first non-binary priest recognized by the Church of England: "God was leading me«
Allison Bingo, 36 years old, is the first nonbinary priest from england to be recognized by the Anglican Church. Allison maintained a masculine identity when he began his preparation in the seminary to be ordained as a priest, but declared himself as no binary when he was still vicar, that is, auxiliary to the Bishop, because he does not identify himself as a man, but neither as a woman. He now dedicates himself to visiting schools of Liverpool for young people to approach religion and has publicly expressed its support for the community LGTBI +.
Church St. Margaret of Antioch, located in Liverpool, ordained him as a priest and now he is dedicated to visiting schools of Liverpool for young people to approach religion. He has also publicly expressed his support for the community LGTBI +. He is a supporter of gay marriage and works for the visibility of trans people.
"My views used to be very traditional and certainly very conservative. Some might call them intolerant and there was a lot of ignorance and a lot of otherness. I didn't take the time to learn from other people's experiences"He assured Allison Bingo, who declared no binary when he was still serving as vicar. He decided to remain with a masculine identity until the end of his preparation as a priest.
He admits that he had conservative thoughts, that some could even qualify as intolerant against the community LGTBI +, since he grew up hearing that gay people «they were sinful«, but in his spiritual retreats his ideology changed. "It was a deeper spiritual experience, I correctly felt that God was leading me to this new truth about myself.Allison stated.
Self-discovery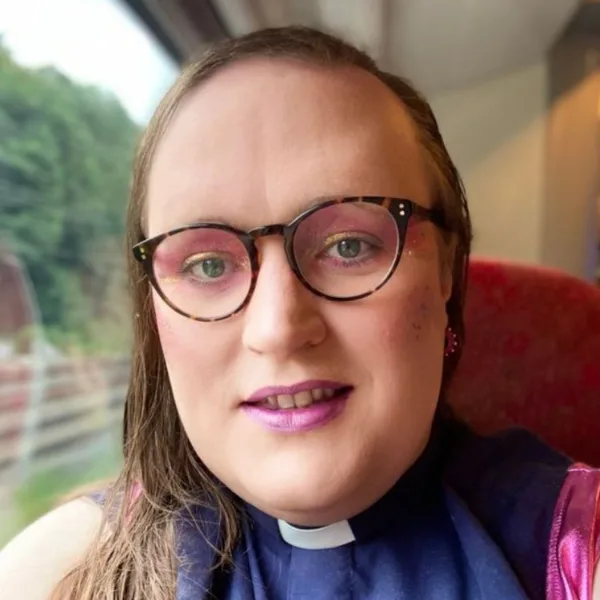 When he was training as a vicar, he came across the term «queer» with which he now identifies and although at first he thought of abandoning his vocation, it was during a journey of religious self-discovery that he realized that homosexuality was not a bad thing.
As the priest recalled, he was writing an essay on how God created the Earth when he came across the biblical text: «And God created man in his own image, in the image of God he created him; male and female he created them: Genesis 1:27", and there he had a revelation when he realized that God was referring to"masculinity and femininity» and did not speak of men or women.
"One of the things that has stayed with me in my ministry is that transition and coming out can and should be a spiritual experience as well as an emotional, social, and sometimes physical experience."He says.