Shock in the Tomasos fault due to a brutal homophobic attack on a fallero
La National Police investigate a Homophobic aggression to a young fallero that occurred last morning from Saturday to Sunday next to the Central Park of Valencia, in Russafa, one of the busiest neighborhoods during the celebration of the Fallas.
The event occurred on Saturday night after the young man left the festival that was being held in his commission, the Falla Thomasalong with another young man. As reported by the commission in a brief statement, while the two young people were returning home, four people hurled homophobic insults at them.
They insulted and frightened them. The attacked fled but one of the attackers threw a bottle at their heads and the wounded man fell to the ground losing consciousness. Once on the ground they kicked him and brutally attacked him. They broke his jaw And according to the president of the failure, he is admitted because he has required a surgical operation. This young man has been a fallero of the commission for 2 years.
Ties with the LGTBI flag in the fallas of Valencia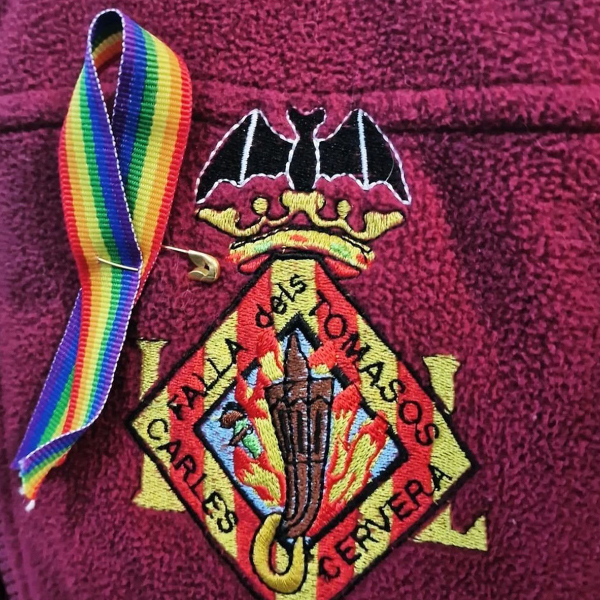 Sources of National Police have reported that the attack, which occurred in the street philippinesis being investigated by the Information Brigade Hate Crimes Group.
The president of the failing commission Tomasos-Carles Cervera, Vicente Valero, reports that the entire commission is very affected by this attack and calls for more police presence in the neighborhood of russafa since, according to him, it is not the first incident of this type that has occurred in recent months.
The falleros have decided make some ties with the LGTBI flag, as a show of solidarity and hope for the speedy recovery of the victim.
Institutional support
Mayor Valencia, Joan Ribo, has insured in his account Twitter who expects justice"act firmly with the savages" who have been the protagonists of this aggression, has expressed its "solidarity and esteem with the young man attacked and has indicated that Valencia is "a diverse and free city and will continue to be so. Always".
Also Councilor for Equality from the city, lucia beamud, has shown all the support of the Town hall to failure Thomas and to the victim who has suffered an aggression "for the simple fact of being gay". Insists that Valencia it's a city"open and diverse and announces that the local government will continue to work so that these behaviors "have no place" in society.